Positions Filled by MAS Graduates (2016-2019)
According to a report by Georgetown's Center on Education and the Workforce, graduate accounting alumni earn an average of 32% more per year than their counterparts with just a bachelor's degree by their late 20s, resulting in a $1.5 million increased earning potential over a lifetime. Gies MAS alumni have secured positions as a tax manager, senior associate, vice president of consulting, director of finance, senior analyst, and more within just 4-6 years of graduation.
Assurance Associate
Audit Associate
Deal Advisory Associate
Financial Analyst
Forensic Accounting Associate
Internal Auditor
International Tax Associate
Quantitative Research Analyst
Risk Advisory Associate
Risk Assurance Associate
Staff Accountant
State and Local Tax Associate
Tax Associate
Wealth Management Associate
Employers Hiring MAS Graduates (2016-2019)
Andersen Tax
BDO
Crowe Horwatch
Deloitte
EY
Grant Thornton
KPMG
MaloneBailey
Miller Cooper
Plante Moran
PricewaterhouseCoopers (PwC)
RSM
Top Destinations for Recent MAS Graduates (2016-2019)
By US Cities:
Chicago
Champaign-Urbana
New York City
Los Angeles
Atlanta
San Francisco
St. Louis
By Country:
United States
China
Germany
Indonesia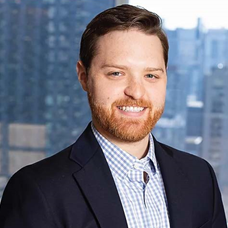 "The MAS prepared me more effectively for the working world in the accounting industry than anything else in my life. I am able to work more effectively in teams, my written communication is more concise, clear, and effective than many of my coworkers, and I have been able to be more adaptable to different working environments and professional scenarios than I would have been had I not participated in the MAS program."
Andrew Dreyfuss, MAS '14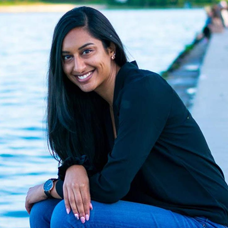 "Now that I am a few years out of school, I've found a lot of my peers and colleagues are starting to go back to school to further or finish their education. Being able to join the MAS program immediately after undergrad has allowed me to completely focus on my career path. I don't have to worry about needing further qualifications in order to get the job I want in my field."
Puja Amin, MAS '14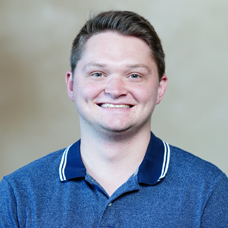 "It helped me to hit the ground running. The majority of my job involves a lot of data analysis and making decisions based off of those inclusions to assist tax departments. I felt very prepared coming out of Tax and Data Analytics concentrations because I was familiar with coding languages and tools that could streamline my processes to evaluate data to give informed advice to my clients."
Ryan Fitzgerald, MAS '19
Interested in connecting with more MAS alumni? Let us know.
On-Campus Recruiting Opportunities
The reputation of our College and our graduates brings hundreds of recruiters from the world's top companies to campus each semester. Gies sponsors recruiting fairs each fall and spring semester, which provide opportunities for students to interview with companies for full-time and internship positions.
In addition, you have additional opportunities to participate in recruiting fairs across campus, including two in The Grainger College of Engineering; one in the College of Agricultural, Consumer and Environmental Sciences; one in the Research Park; and two all-campus recruiting fairs. As a Gies student, you can take advantage of a full array of resources and the experience of our career and professional development staff to prepare you for these recruiting opportunities.
Career Development and Job Search Services
Here at Gies, we are dedicated to your career development, whether that means preparing you for a successful job search or helping you plan for your professional life after graduation. Throughout the year, the Office of Career and Professional Development offers a wide range of services and development programming including but not limited to:
Résumé, LinkedIn profile, and cover letter reviews
In-person interview workshops and practice
Digital and virtual interviewing platform
Case interview resources
One-on-one advising
Career fair preparation
Online platform access and guidance
Company information sessions
Virtual alumni conversations
Accounting Career Outlook
Accounting jobs are projected to grow by 6% from 2018 to 2028. Through the MAS program, you'll develop a strong foundation in accounting fundamentals, build an expertise in data analytics, and prepare to pass the CPA.
2019 median pay: $71,550
Number of jobs in 2018: 1,424,000
Top industries: finance and insurance, management of companies, accounting, tax preparation, bookkeeping, and payroll services
U.S. Department of Labor, Occupational Outlook Handbook, Accountants and Auditors, https://www.bls.gov/ooh/business-and-financial/accountants-and-auditors.htm (visited June 14, 2020)