Oct 7, 2021 Accountancy Alumni Business Administration Faculty Finance Student
How design thinking can meet the growing demand for disruptive, agile thinkers
Disruption has become the norm, and the world craves college graduates who can navigate it. By more fully integrating design thinking into education, we can teach the next generation of business leaders how to build upon the business lessons learned during the pandemic and inject more diverse thought into the workforce.
Democratizing how we share ideas
Through the principles of design thinking, students learn how to give voice to discordant ideas and elegantly disrupt the status quo. The next generation of leaders will carry with them easily accessible tools for collaboration and co-creation. They will also understand how to move good ideas quickly through an organization, using agile, iterative problem-solving to apply new information and insights in real-time.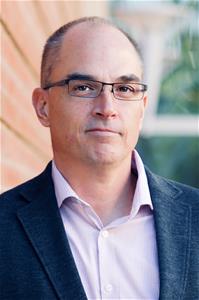 The pandemic taught us that, under pressure, entrepreneurs and Fortune 100 companies alike can respond to customer needs with breathtaking alacrity. In a matter of weeks, businesses became health safety experts and unbuckled supply chains. Colleagues became more flexible about time and what constitutes an office. Human-centered design can codify and democratize these learnings so everyone from the newest recruit to the CEO can apply them to what's ahead.
There will be plenty of opportunities: Artificial intelligence will create new ethical business challenges and opportunities. Blockchain – bitcoin and cryptocurrency – is decentralizing finance and will ultimately call for a reinvention of much of the financial industry. Robotic process automation will call upon managing and leading employees whose jobs will ultimately be at risk.
The next generation of business leaders will need to know how to use human-centered design skills to create immersive customer experiences built on their needs, not boardroom edicts. Graduates trained in design thinking will be more nimble and more aware of the impact of new technology and emergent behaviors. They can create a pervasive, deeper integration between that technology and the people it serves.
Turn theory into practice through empathy
Higher education has been at this juncture before, and unfortunately did not meet the moment. In the mid-2010s there was a flurry of advocacy for the importance of teaching design thinking with admitted struggles in translating theory into practice. Today, robust design thinking education remains largely the purview of elite, exclusive institutions like Stanford and MIT. Others make it an optional track. The vast majority of land grant colleges and universities only offer a class or two in design thinking.
That's not nearly enough hands-on training for what undergraduate and graduate students will need to succeed. Much like many business schools have moved business analytics from a learning track into an integral part of a business higher education, so too must we incorporate design thinking. We need to teach theory and practice on how to actively listen with empathy to the people that companies and clients serve. These are critical skills, whether they're an accountant, investment banker, entrepreneur or business analyst. Human-centered design builds the creative confidence required to challenge assumptions that were built for a business world that has forever changed.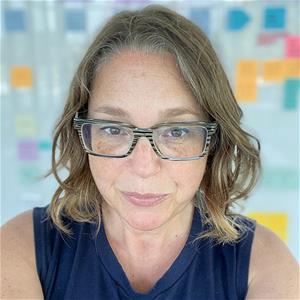 Right as COVID-19 was taking hold in China in January 2020, business leaders were meeting at the World Economic Forum (WEF) at Davos. There Salesforce chairman and co-CEO Marc Benioff said that "stakeholder capitalism" – the idea that companies have a greater purpose than providing shareholder returns – had already reached a tipping point. He called business the greatest platform for change, and he predicted that companies will be increasingly required to make decisions that make moral as well as financial sense. By September, the Forum's International Business Council had created a way to measure a company's progress against a set of universal environmental, social and governance metrics. It was developed by Bank of America with the support of the Big Four accounting firms.
Today's headlines confirm shifts are underway. Companies as diverse as Merck, GM, and Netflix are part of a coalition that is opposing Georgia's restrictive voting laws. Zoom CEO Eric Yuan and thousands of Asian business leaders have pledged $10M to combat anti-Asian bias. In the past year, Microsoft, L'Oréal, and Tata joined the list of GlobeScan's 2020 Sustainability Leaders. But that same survey noted that only 17% of respondents believed companies are doing their part to advance the sustainable development agency. The report advised the business community to accelerate their transitions to new business models and find new ways to anticipate and tackle complex risk.
Graduates with human-centered design expertise will know how to help companies empathize with and incorporate prioritized shareholder values into their business model. They will bring fresh ways to share information and ideas that represent the multi-dimensional, socially conscious employee and consumer today.
Build transparency and trust
But how do we start when we are literally and figuratively disconnected from one another right now? Both business and higher education can use design thinking's framework to find new footing as we speed toward what McKinsey & Company calls "The Next Normal." Design thinking can help us all emerge from the pandemic haze as we rethink the definition of the classroom and the workplace.
Human-centered design's principles dimensionalize trust and transparent decision-making. With it, we can find the right inspiration for these times and collaborate in a way that truly values and acts upon different perspectives. We can more easily communicate and move forward.
At the University of Illinois Urbana-Champaign, the construction of our new Siebel Center of Design next to Gies College of Business is prescient. For us, design thinking is more than a roadmap for developing new products, it can and will become the core of how we train business leaders to nimbly solve problems across disciplines and industries. As C3 AI Chairman and CEO Tom Siebel said at the Center's groundbreaking ceremony in 2018, "In the 35 years since I have left this university, I have learned that miracles, in fact, do happen. But you need to plan for them carefully."
Our human-centered design teaching model melds innovation and entrepreneurship so graduates can infuse them into companies of all sizes. Across all our majors, from freshman through senior year, we are creating modules for multiple courses, adding hands-on learning opportunities through corporate partnerships. We are also using human-centered design to ideate and execute improving the student experience on-campus and across our online programs.
The pandemic taught businesses it is OK to not be perfect. Messy is good. Empathy and experimentation are critical. It means you're strategically thinking in real time, have the confidence to fail fast, and are putting your customer's ever-evolving needs at the center of everything you do. Design thinking can be the interdisciplinary catalyst that best prepares undergraduate and graduate students for tomorrow's many challenges.
--
Robert Brunner is associate dean for innovation and chief disruption officer and professor of accountancy at Gies College of Business and Rachel Switzky is the first director of Siebel Center for Design at the University of Illinois Urbana-Champaign.