Positions Filled by MSM Graduates (2019-2021)
Academic Sales Manager
Account Executive
Advisory Associate
Area Operations Manager
Associate Consultant
Associate Production Supervisor
Business Analyst
Cost Analyst
Director of Finance and Public Relations
Field Sales and Marketing Representative
Implementation Consultant
Marketing Coordinator
Media Coordinator
Operations and Quality Management
Performances Improvement Analyst
Project Controller
Project Coordinator
Project Manager
Property Administrator
Quality Assurance Supervisor
Sales Development Representative
Strategy Consultant
Sub Contract Manager
Tech Consultant
Employers Hiring MSM Graduates (2019-2021)
AbbVie
Aerotek
AES Gener
AIG
Amazon
American Family Insurance
Beghou Consulting
Caterpillar
CBD Marketing
Chick-fil-A
Coca-Cola
Epic Systems
Fortegra
Glassdoor
HBR Consulting
Hormel Foods
Human Kinetics
IBM
iHeart Radio Group
Illinois Science & Policy Institute
Jones Lang Lasalle (JLL)
Korea Tourism Organization
KPMG
Keurig Dr. Pepper
Medline
Milwaukee Tool
PwC
Redmane Technology
Sandia National Labs
University of Chicago
US Bank
Top Destinations for Recent MSM Graduates (2019-2021)
Albuquerque, NM
Champaign, IL
Chicago, IL
Dallas, TX
Denver, CO
Evanston, IL
Fort Lee, NJ
Indianapolis, IN
Jackson, FL
Madison, WI
Rochelle, IL
Santiago, Chile
Tempe, AZ
Toronto, Ontario, Canada
Washington D.C.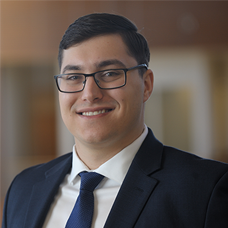 "I chose this program to combine the skills I got from my undergraduate degree in biology with some business knowledge. I am learning things about both business and myself through this program that will benefit me for my entire life."
Dennis Kostidis, MSM '19
Operations Manager at Buy-Rite Distributors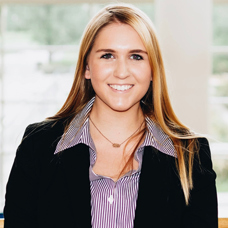 "The MSM program helped with my career search in so many ways. Not only did I develop the business and technology skills I needed to round out my liberal arts education, but the faculty and staff truly guided me in my search. Had I not had this support, I wouldn't have the job I have now."
Samantha Witkowski, MSM '19
Associate Consultant at Beghou Consulting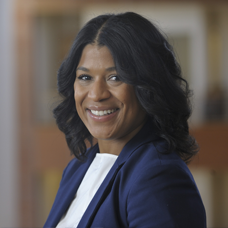 "The beautiful thing about the MSM Program is that it gives you a sound foundation for continuing into the business world. As a non-business major, the MSM is a way to open doors for your career, sharpen your skillsets, and stay relevant."
Marielle Ogle, MSM '19
Project Coordinator, University of Chicago
Interested in connecting with more MSM alumni? Let us know.
On-Campus Recruiting Opportunities
The reputation of our College and our graduates brings hundreds of recruiters from the world's top companies to campus each semester. Gies sponsors recruiting fairs each fall and spring semester, which provide opportunities for students to interview with companies for full-time and internship positions.
In addition, you have additional opportunities to participate in recruiting fairs across campus, including two in The Grainger College of Engineering; one in the College of Agricultural, Consumer and Environmental Sciences; one in the Research Park; and two all-campus recruiting fairs. As a Gies student, you can take advantage of a full array of resources and the experience of our career and professional development staff to prepare you for these recruiting opportunities.
Master's in Management Career Outlook
From 2020 to 2021, hiring demand for Master's in Management graduates was expected to grow by 10%. Recruiters from startups to Fortune Global 100 companies expert to hire more MSM graduates in 2021 than 2020 in every region of the world.

The 2021 medium salary for graduates at US companies is $55,000.
Hiring demand is strongest among companies in the consulting, healthcare, and technology sectors.
Extracted from GMAC's Business School Hiring Report: Corporate Recruiters Survey 2021.