Positions Filled by MSA Graduates
Accounting Associate
Analyst
Audit Assistant
Audit Associate
Auditor
Consultant
Financial Analyst
Internal Auditor
Investment Banking Associate
Management Trainee
Risk Assurance Associate
Settlement Associate
Staff Accountant
Tax Associate
Employers Hiring MSA Graduates
ADM
Amazon
Deloitte
DuPont
EY
Facebook
GE
Goldman Sachs
Google
JPMorgan Chase
KPMG
Nielsen
Protiviti
PwC
RSM
Tencent
Top Destinations for Recent MSA Graduates
By US Cities:
Chicago
Champaign-Urbana
New York City
Decatur
Los Angeles
San Jose
San Francisco
Palo Alto
By Country:
United States
China
Taiwan
Thailand
Kazakhstan
South Korea
Canada
Mexico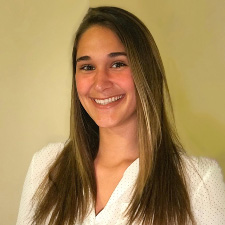 "The Gies MSA has given me connections in the working world which I would have never achieved if it wasn't through UIUC. I also had incredible professors and felt they did everything in their power to help me in and out of the classroom."
Madison Held
MSA '21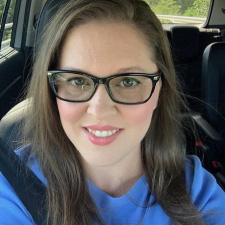 "Having come from a very small women's liberal arts college, with less than 800 undergraduate students, I chose UIUC and the MSA program for the large University experience, well-known reputation in industry, and unmatched career services team to help prepare me for a career in business."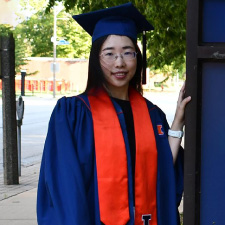 "MSA's good reputation attracts lots of firms & companies to the business career fair. What I learned from the program and the business career service made me a stronger candidate for job openings. Most importantly, I learned how to step out of my comfort zone and to keep learning through the rest of my life."
Shuxin Hu
MSA '20
On-Campus Recruiting Opportunities
The reputation of our College and our graduates brings hundreds of recruiters from the world's top companies to campus each semester. Gies sponsors recruiting fairs each fall and spring semester, which provide opportunities for students to interview with companies for full-time and internship positions.
In addition, you have additional opportunities to participate in recruiting fairs across campus, including two in The Grainger College of Engineering; one in the College of Agricultural, Consumer and Environmental Sciences; one in the Research Park; and two all-campus recruiting fairs. As a Gies student, you can take advantage of a full array of resources and the experience of our career and professional development staff to prepare you for these recruiting opportunities.
Career Development and Job Search Services
Here at Gies, we are dedicated to your career development, whether that means preparing you for a successful job search or helping you plan for your professional life after graduation. Throughout the year, the Career and Professional Development team offers a wide range of services and development programming including but not limited to:
Résumé, LinkedIn profile, and cover letter reviews
In-person interview workshops and practice
Digital and virtual interviewing platform
Case interview resources
One-on-one advising
Career fair preparation
Online platform access and guidance
Company information sessions
Virtual alumni conversations
Accounting Career Outlook
Accounting jobs are projected to grow by 6% from 2018 to 2028. Through the MSA program, you'll develop a strong foundation in accounting fundamentals, build an expertise in data analytics, and become prepared to pass the CPA.
2019 median pay: $71,550
Number of jobs in 2018: 1,424,000
Top industries: finance and insurance, management of companies, accounting, tax preparation, bookkeeping, and payroll services
U.S. Department of Labor, Occupational Outlook Handbook, Accountants and Auditors, https://www.bls.gov/ooh/business-and-financial/accountants-and-auditors.htm (visited June 14, 2020)