What can I expect as a Gies accounting student?
Accounting majors at Gies Business develop the skills to analyze and solve financial problems. Here, you will learn how to prepare and evaluate financial documents and how to provide clients with information and solutions to run their businesses efficiently, effectively, and ethically. Accounting professionals are found in every industry sector and at management and executive levels in nearly all companies, creating extensive opportunities for you to use your talents as a business leader.
Rewarding careers and successful outcomes
Accountants are in high demand, and that's especially true of Gies Accounting graduates. With a Bachelor of Science in Accounting from Gies, you will have a head start on a rewarding career in a variety of fields, including public or private accounting, accounting information systems, taxation, and auditing. In fact, Gies Business is a primary talent pipeline for the country's top accounting and client service firms, which is why 99% of our accounting graduates have successful outcomes. In 2019, Gies Accounting graduates earned an average salary of $65,755.
Engage with the profession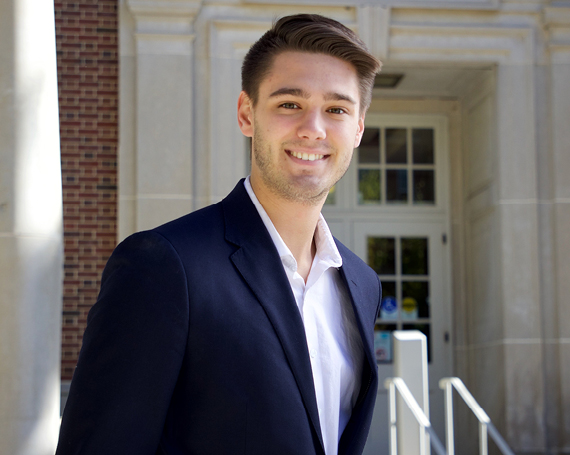 Gies has exceptionally close ties with leading accounting firms. Professionals visit our classrooms, provide input on our curriculum, mentor our students, and actively recruit our graduates. The relationships our program has built with the profession and the opportunities we provide for you to engage with them advance your education and your career.
Learn from the best
The Department of Accountancy has a mission to lead the world in accounting education and thought, and we have the faculty to make it happen. Named #1 by the BYU Faculty Research Rankings, our Accountancy faculty has a reputation for excellence. For you, that means a dynamic experience, inside and outside the classroom, led by engaging teachers who are at the forefront of accounting thought.
Typical Plan of Study
The typical plan of study includes business core courses, major core courses, and the required number of major electives. Students work directly with a Gies academic advisor to determine appropriate coursework, scheduling, and number of credit hours needed to fulfill degree requirements.
Business Core Courses
Sample Accountancy Major Courses
Recommended Coursework for CPA Exam Preparation
Earn a bachelor's and master's in five years
Prepare yourself to take the CPA exam and advance your career by entering our one-year Master of Accounting science program after completing your Bachelor of Science in Accounting. Our MAS graduates have an 80% first-time CPA pass rate.
CPA Licensure: New federal law requires University of Illinois to provide the following information to any program leading to a professional licensure: The University of Illinois has not made a determination as to whether the Bachelor of Science in Accounting meets the educational requirements for licensure or certification in any of the 55 U.S. states and jurisdictions. Specific requirements for licensure or certification vary from state to state. In some cases, you may need to take additional coursework or exams to meet individual state requirements and/or you may need to complete background checks.
Please go to https://www.online.uillinois.edu/resources/sara.asp to find your state's licensure or certification requirements, resources and contact information. This disclosure is being made in compliance with federal regulation 34 CFR §668.43 and the State Authorization and Reciprocity Agreements Manual.