Tomorrow's financial leaders get their start here
---
Finance students in Gies Business get an exceptional classroom education. Our goal through the Finance Academy is to advance that education through weekly enrichment opportunities, such as debates on financial topics, student reviews of various markets, guest speakers from the front lines of finance, and networking events.
It's an environment that fosters intellectual curiosity, builds relationships, and accelerates career development. Through the Academy, selected upperclassmen fine-tune their critical-thinking skills on a broad range of financial topics and use those presentation, debate, and persuasive skills as they pursue jobs across the world of finance.
The Finance Academy gives strong academic performers an edge by providing a comprehensive technical education that exposes you to the diversity and complexity of the field. That's how we create well-rounded leaders who will be ready to take on tomorrow's financial challenges.
Sterling Raskie
Director, Finance Academy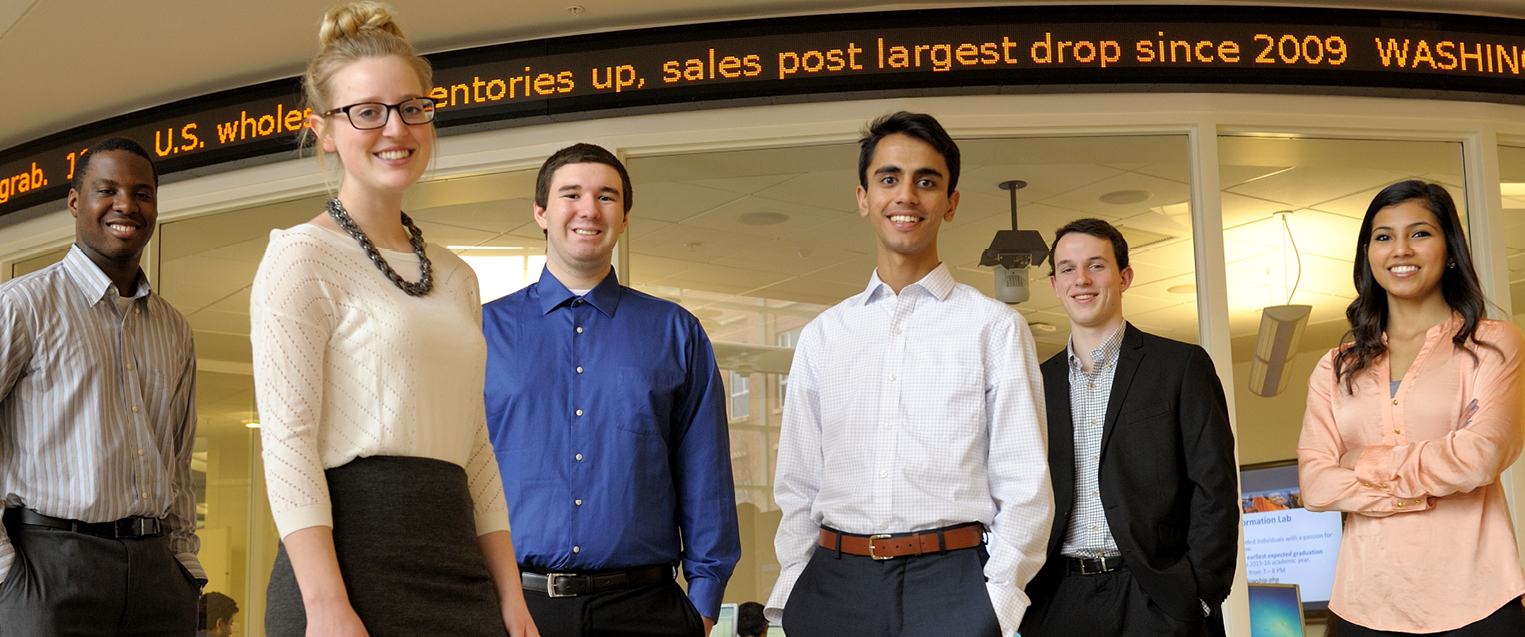 The Finance Academy is a two year program by invitation only. Students are interviewed their sophomore year and enter at the beginning of their junior year.