What can I expect as a Gies marketing student?
Marketing majors at Gies Business study business activities directly related to connecting consumers with goods. Here you will learn how to use analytical and creative skills to make those connections and assess the economic, cultural, demographic, and psychological factors that influence the demand for products and services.
To ensure career readiness, you will also develop a strong foundation in digital marketing and branding. With a degree in marketing from the Department of Business Administration, you will be prepared to bring insights and creative thinking to the development and execution of marketing strategies for businesses and non-profit organizations.
Careers after graduation
Marketers who are creative, resourceful problem solvers add value to the business enterprise, and Gies marketing graduates bring those talents and that value to entry-level positions in sales, retail, market research, communications, management, and consulting. Recent Gies marketing graduates have been employed with companies such as Allstate Insurance Company, Deloitte, Alight Solutions, EY, Accenture, Kohl's, PepsiCo, Worday, W.W. Grainger, and Busey Bank.
Our reputation for preparing tomorrow's marketing leaders is reflected in our successful outcomes, with 98% of Gies marketing graduates entering the job market or graduate school after earning their bachelor of science degrees. In 2019, the average starting salary for a Gies marketing graduate was $60,164.
Expand your opportunities
Through a variety of Gies student organizations, marketing internships, and faculty-led marketing research groups, you can explore the many facets of this interesting and dynamic field. The extracurricular opportunities we offer allow you to build relationships with marketing professionals, gain insight and experience in the creative and strategic aspects of the discipline, and advance your career goals.
Marketing a new idea
Our faculty capture the creative focus of Gies marketing through initiatives like the Illinois MakerLab, which marketing professor Aric Rindfleisch established as the first 3D printing lab in a business school.
Typical Plan of Study
The typical plan of study includes business core courses, major core courses, and the required number of major electives. The major electives sample is not a comprehensive list. Students work directly with a Gies academic advisor to determine appropriate coursework, scheduling, and number of credit hours needed to fulfill degree requirements.
Business Core Courses
Sample Marketing Major Courses
Sample Major Electives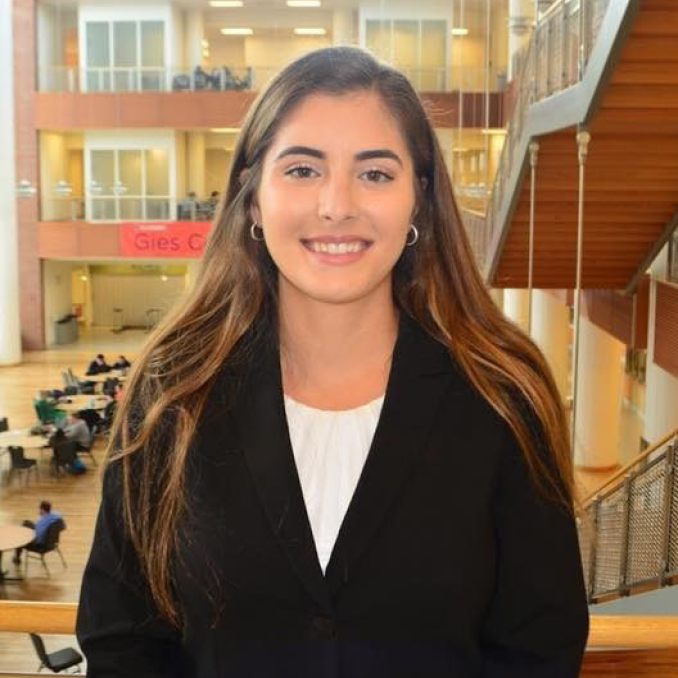 "The best part about being a Gies student is the pride I have walking in and out of the Business Instructional Facility and around campus. I truly feel like I was specially chosen to be a part of this College, and we are constantly reminded that we are intelligent, valuable, and worthy students. My professors treat us like professionals, and my peers want to make each other better."
Mia Ruggiero, Marketing & Information Systems '21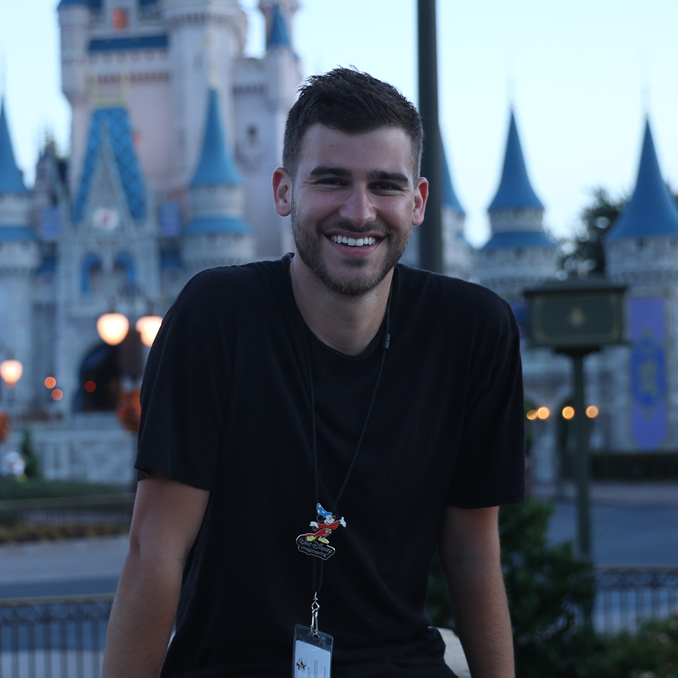 "My biggest takeaway from my business education at Illinois was the emphasis on group projects as I got deeper into my marketing major. Whether it was business process management, marketing, or intro to IT courses, the emphasis on group projects taught me how to work with a variety of personalities, skill sets, and leadership styles. I use and refine these skills every day at Disney."
Andrew Harvell, Marketing '15