What can I expect as a Gies management student?
The management major through Gies' Department of Business Administration prepares business students to be leaders and innovators. Here you'll gain deep knowledge in leadership, planning, organization, and other skills that are central to success in the management profession. You'll be prepared to analyze and solve managerial problems—whether they involve people, organizations, or markets. As a management major, you can choose from two concentrations: those who choose general management go deep into the fundamentals, while those who select international business prepare to address challenges faced by businesses that operate around the world.
Countless career opportunities
Gies students who earn a management degree will have a strong understanding of how to assume leadership roles. Their skills prepare them to enter a wide range of career paths including human resources, information technology, consulting, marketing, and operations. Recent Gies management graduates have been employed with companies such as Alight Solutions, ALDI, AbbVie, Accenture, Deloitte, Kohl's, Nielsen, PepsiCo, Nike, and Amazon. In 2019, Gies management graduates earned an average starting salary of $55,688 and received signing bonuses that averaged $5,000.
General management concentration
In the general management concentration, you'll take courses on leading individuals and teams, designing and managing effective organizations, and strategic human resource management. You'll also gain a foundation in operations management, information technology management, and management decision-making. You'll be able to choose from a variety of electives, including new product development, project management, entrepreneurship, and international business.
International business concentration
In the international business concentration, you'll take courses in international business, multinational management, and international marketing. You'll also gain a grounding in operations management, information technology management, and management decision-making. In addition, you'll select electives from a wide range of courses on topics such as international trade, economics, and finance, as well as courses about business in different areas of the world (e.g., European Union, Asia, etc.).
Focused on managerial leadership
Effective managers must be ethical leaders and competent decision makers who formulate goals and long-term plans, build effective teams, and motivate employees. At Gies, you will take a class your first semester that focuses on the importance of those skills. Through Business 101, our course on professional responsibility, you will build your sense of personal, professional, and societal responsibility in order to become an accountable, ethical manager and business leader.
Typical Plan of Study
The typical plan of study includes business core courses, major core courses, and the required number of major electives. The major electives sample is not a comprehensive list. Students work directly with a Gies academic advisor to determine appropriate coursework, scheduling, and number of credit hours needed to fulfill degree requirements.
Business Core Courses
Sample Management Major Courses
Sample Major and General Electives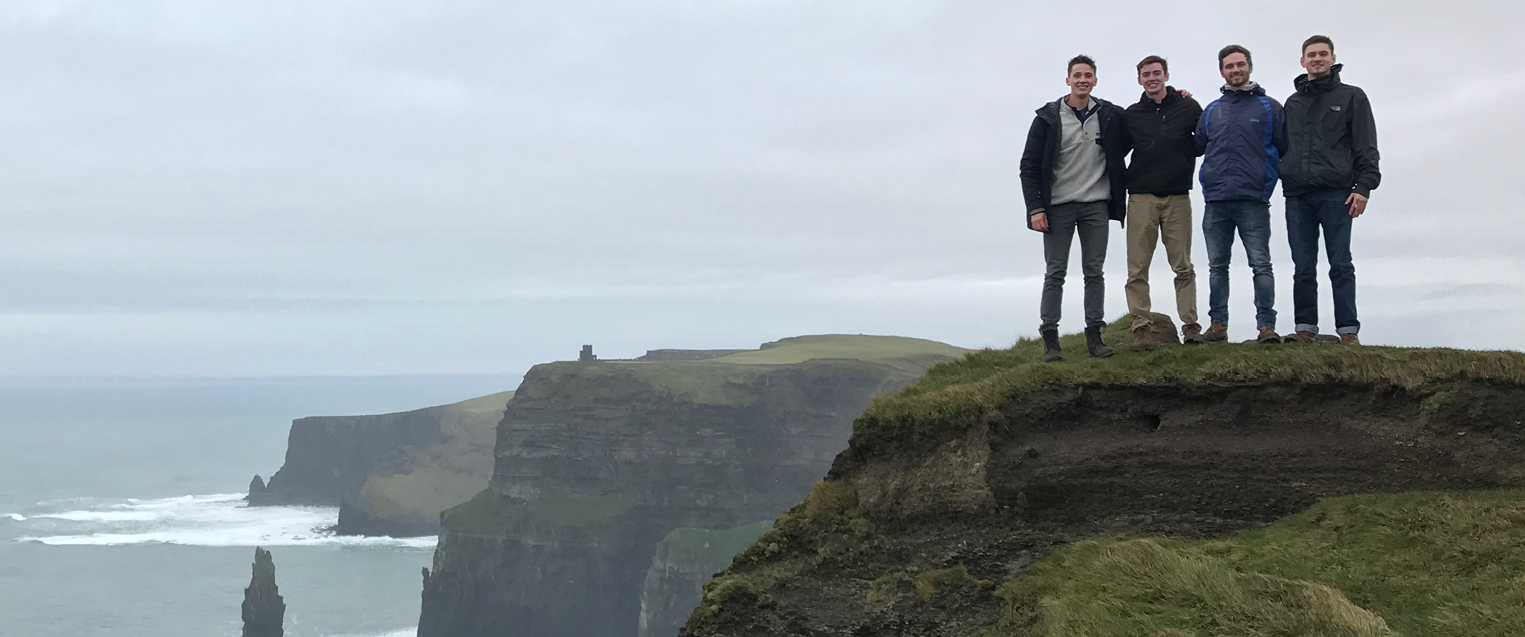 Broaden your experience
General management and especially international business students benefit from a wealth of opportunities to study abroad. At Gies, you can choose from programs that last a few weeks, a summer, or a semester. Open a window to the world, and open doors for your future.