Positions Filled by MSF Graduates (2015-2021)
Associate, Valuation Services
Business Analyst
Credit Risk Associate
Data Analyst
Equity Research Analyst
Financial Advisor Associate
Financial Analyst
Investment Analyst
Investment Banking Analyst
Investment Research Analyst
Management Trainee
Model Validation Analyst
Product Analyst
Risk Analyst
Risk Management Associate
Strats Analyst
Trading Assistant
Employers Hiring MSF Graduates (2015-2021)
Allstate Insurance Company
American Express
AXIS Capital
Ayco, A Goldman Sachs Company
Bank of Communications
Bloomberg
BMO Harris Bank
Bank Chicago Trading Company
Central Bank of Brazil
China Construction Bank
CIBC
CITIC Securities
Citigroup
Deloitte
Discover Financial Services
Enfusion
Equity Methods
Everbright Securities
EY
Facebook
General Motors
Goldman Sachs
Google
Grant Thornton
HSBC
ICBC
JP Morgan Chase
KPMG
Morgan Stanley
Morningstar
Nanhua USA
Northern Trust Bank
PayPal
PNC Financial Services
Pricewaterhouse (PWC)
State Street Corporation
Texas Instruments
UBS
Wells Fargo
William Blair
World Bank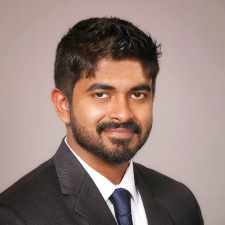 The Gies experience is more than just academics. The faculty here are from both academia and the finance industry, and they bring their experiences into the classroom. One of my favorite courses was the MSF Academy, which helped me discover and track my career path. Extracurricular activities such as Illinois Business Consulting helped fine-tune my skills and prepared me for my current position as a wealth management associate at Goldman Sachs.
Rohan Jacob
MSF '22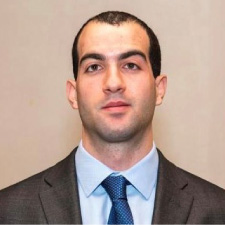 The MSF program is not designed to just "get you by." It will armor you with state-of-the-art knowledge stemming from its top-notch, world-renowned faculty. With excellent career opportunities and outstanding career outcomes, the MSF is one of the most competitive and well-respected programs in the nation. Before I graduated, I had already secured my dream job at BMO Financial Group as an investment banking analyst.
George Manalis
MSF '22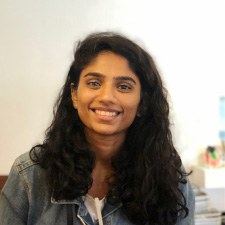 The MSF program allowed me to specialize in insurance and risk management, which added more value to my undergraduate degree in actuarial science. In addition to the curriculum, the program is designed to ensure that students develop skills that will allow them to be successful in the industry. I am now working for Aon as a retirement actuarial specialist.

Dhivyaanganaa Venkataraman Sekar
MSF '22
Interested in connecting with more MSF alumni? Let us know.
Top Destinations for Recent MSF Graduates (2017-2019)
By United States Cities:
Chicago, IL
Urbana-Champaign, IL
New York City, NY
San Francisco, CA
Santa Clara, CA
Los Angeles, CA
Huntsville, AL
Dallas, TX
Minneapolis, MN
By Country:
China
United States
Turkey
Taiwan
Saudi Arabia
Thailand
Japan
Indonesia
Kazakhstan
Korea
On-Campus Recruiting Opportunities
The reputation of our College and our graduates brings hundreds of recruiters from the world's top companies to campus each semester. Gies sponsors recruiting fairs each fall and spring semester, which provide opportunities for students to interview with companies for full-time and internship positions.
In addition, you have additional opportunities to participate in recruiting fairs across campus, including two in The Grainger College of Engineering; one in the College of Agricultural, Consumer and Environmental Sciences; one in the Research Park; and two all-campus recruiting fairs. As a Gies student, you can take advantage of a full array of resources and the experience of our career and professional development staff to prepare you for these recruiting opportunities.
Finance Career Outlook
Finance jobs are projected to grow by 6% from 2018 to 2028. Demand is also projected to increase as the growth of "big data" will require higher quality of analysis. The MSF program is designed with big data in mind with specializations in quantitative finance, data analytics, and fintech.
2019 median pay: $85,660
Number of jobs in 2018: 329,500
Top Industries: professional, scientific, and technical services, securities, commodity contracts, and other financial investments, insurance carriers, credit intermediation, and management.
Bureau of Labor Statistics, U.S. Department of Labor, Occupational Outlook Handbook, Financial Analysts, https://www.bls.gov/ooh/business-and-financial/financial-analysts.htm (visited June 15, 2020).