Positions Filled by MSF Graduates (2015-2021)
Associate, Valuation Services
Business Analyst
Credit Risk Associate
Data Analyst
Equity Research Analyst
Financial Advisor Associate
Financial Analyst
Investment Analyst
Investment Banking Analyst
Investment Research Analyst
Management Trainee
Model Validation Analyst
Product Analyst
Risk Analyst
Risk Management Associate
Strats Analyst
Trading Assistant
Employers Hiring MSF Graduates (2015-2021)
Allstate Insurance Company
American Express
AXIS Capital
Ayco, A Goldman Sachs Company
Bank of Communications
Bloomberg
BMO Harris Bank
Bank Chicago Trading Company
Central Bank of Brazil
China Construction Bank
CIBC
CITIC Securities
Citigroup
Deloitte
Discover Financial Services
Enfusion
Equity Methods
Everbright Securities
EY
Facebook
General Motors
Goldman Sachs
Google
Grant Thornton
HSBC
ICBC
JP Morgan Chase
KPMG
Morgan Stanley
Morningstar
Nanhua USA
Northern Trust Bank
PayPal
PNC Financial Services
Pricewaterhouse (PWC)
State Street Corporation
Texas Instruments
UBS
Wells Fargo
William Blair
World Bank
Top Destinations for Recent MSF Graduates (2017-2019)
By United States Cities:
Chicago, IL
Urbana-Champaign, IL
New York City, NY
San Francisco, CA
Santa Clara, CA
Los Angeles, CA
Huntsville, AL
Dallas, TX
Minneapolis, MN
By Country:
China
United States
Turkey
Taiwan
Saudi Arabia
Thailand
Japan
Indonesia
Kazakhstan
Korea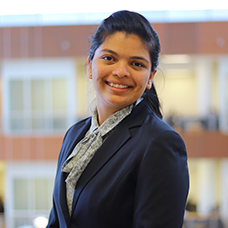 "I gained in-depth expertise, received diverse experience, and built solid relationships in the MS Finance program that improved my professional and personal skills, successfully leading to my career at Goldman Sachs. Working as a Senior Credit Analyst, I assess the companies' creditworthiness by scrubbing financial statements, creating financial models, collaborating with a myriad of teams, and recommending ratings."
Shreya Rathi, MSF '19
Senior Credit Analyst
Goldman Sachs & Co.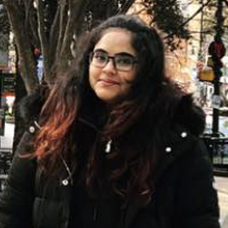 "During my time at Illinois, I worked on various projects which helped me better understand the application of concepts taught in the classroom, as well as sharpen my problem-solving and team-building skills while working with students from varied backgrounds, which I've been able to successfully leverage in my professional life. My education has been a solid stepping-stone towards a finance career I've always visualized for myself."
Foram Thakkar, MSF '18
Senior Associate, Credit Risk
IHS Markit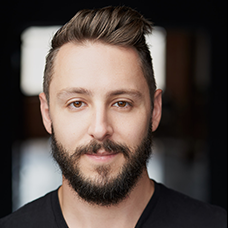 "Applying for and pursuing the MSF at the University of Illinois was a strategic decision. I needed to elevate the quantitative side of my profile to be more desirable by investment banking and high-finance. Meanwhile I observed the cornucopia of MBAs, wanted to stand-out, and sought to have an edge in both practical and theoretical finance. I got a lot more than I bargained for, as all my expectations were exceeded."
Michael Lavin, MSF '11
Founder & Managing Partner
Germin8 Ventures
Interested in connecting with more MSF alumni? Let us know.
On-Campus Recruiting Opportunities
The reputation of our College and our graduates brings hundreds of recruiters from the world's top companies to campus each semester. Gies sponsors recruiting fairs each fall and spring semester, which provide opportunities for students to interview with companies for full-time and internship positions.
In addition, you have additional opportunities to participate in recruiting fairs across campus, including two in The Grainger College of Engineering; one in the College of Agricultural, Consumer and Environmental Sciences; one in the Research Park; and two all-campus recruiting fairs. As a Gies student, you can take advantage of a full array of resources and the experience of our career and professional development staff to prepare you for these recruiting opportunities.
Finance Career Outlook
Finance jobs are projected to grow by 6% from 2018 to 2028. Demand is also projected to increase as the growth of "big data" will require higher quality of analysis. The MSF program is designed with big data in mind with specializations in quantitative finance, data analytics, and fintech.
2019 median pay: $85,660
Number of jobs in 2018: 329,500
Top Industries: professional, scientific, and technical services, securities, commodity contracts, and other financial investments, insurance carriers, credit intermediation, and management.
Bureau of Labor Statistics, U.S. Department of Labor, Occupational Outlook Handbook, Financial Analysts, https://www.bls.gov/ooh/business-and-financial/financial-analysts.htm (visited June 15, 2020).