Magelli Office of Experiential Learning
Learning by doing. Everyone is talking about it.
We are actually doing it.
---
The Magelli Office of Experiential Learning provides opportunities for Gies students to gain hands-on experience working on real-world projects for Fortune 100 corporations, mid-sized and startup companies, and nonprofit organizations. Integration throughout our undergraduate and graduate programs introduces this concept to your education. Further develop your skill set with Gies-sponsored organizations - like Illinois Business Consulting, iVenture, and EntreCORPS - that offer consulting projects and startup support.
Real hands-on experience means you graduate more prepared for the real world, more prepared to add value from day one, and more prepared to succeed in your career
Real Clients, Real Experiences
As a Gies Business student, you will have an opportunity to work on a variety of projects for a range of clients, including Fortune 100 companies, mid-size businesses, and startups. Projects range from market analysis, financial modeling, strategy and growth, and data and technology. Explore all the ways you can gain real-world experience at Gies.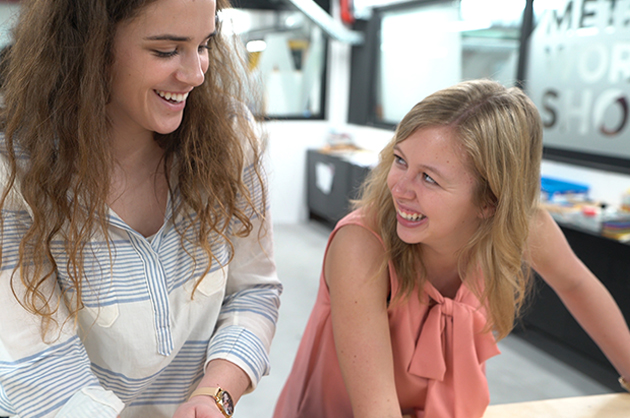 Embedded in
courses
Every year, more than 550 students work on 150+ company projects in our undergraduate and graduate classes.
Gies-sponsored organizations
From creating startups to consulting, students can explore their interests and gain valuable experience through Illinois Business Consulting, iVenture, and EntreCORPS.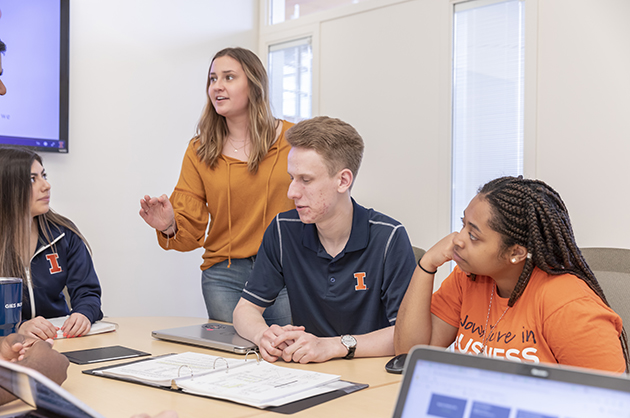 Student
organizations
Enactus, Global Business Brigades, and SCNO provide opportunities to complete client-based projects, engage with the world, and make a difference.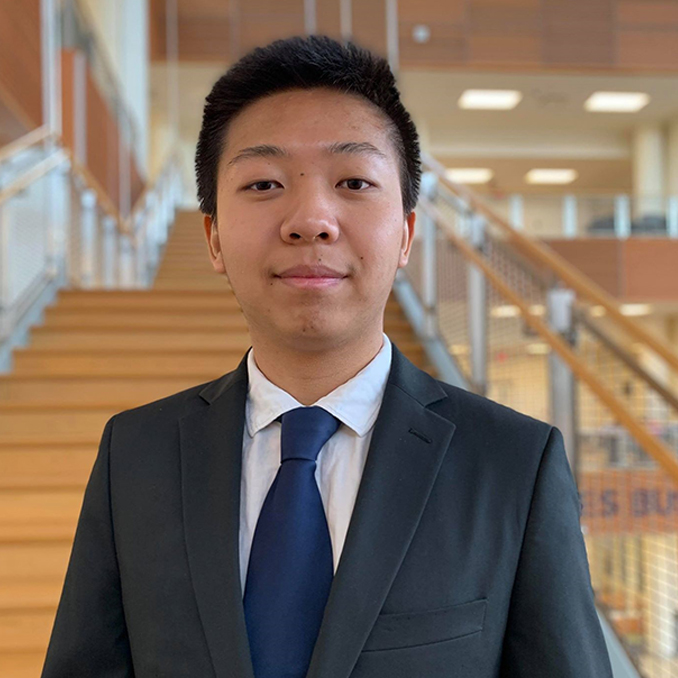 "It has allowed me to put in practice things that I've learned and to develop myself professionally in many ways."
Yuxuan Zhang, '20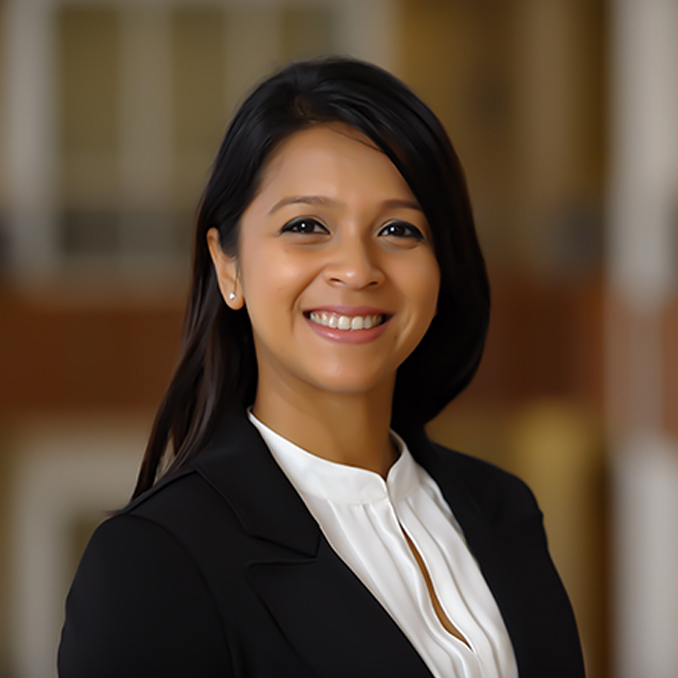 "As an international student, this project was a great introduction to US-based work experience. It was truly an enriching experience for me."
Rebecca Boodoosingh, '20
For Clients
---
Solve Business Problems
Each year, we complete projects ranging from market research to financial analysis to strategy and innovation for 150 companies. Engage with our students and sponsor a project.
Build Your Talent Pipeline
Watch students perform in a real-world setting in a try-before-you-hire approach to recruiting. Plus, build your brand by giving students the chance to see your company from the inside.