Projects that work for your business
---
Experience matters. Through the Magelli Office of Experiential Learning, tap into our talented pool of undergraduate and graduate students who will use their well-developed, career-ready skills to solve your business challenges. Our students work with a range of companies, from businesses of all sizes to startups and non-profits. Partner with us on semester-long projects (16 weeks) in these strategic areas: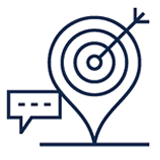 Market Analysis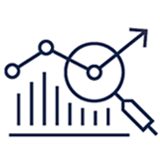 Strategy & Growth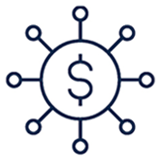 Financial Modeling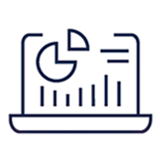 Data & Technology
Win-win for students and clients
Our students are eager to embrace hands-on projects and will respond to your engagement and commitment with enthusiasm and dedication. And you'll see tangible results for your business.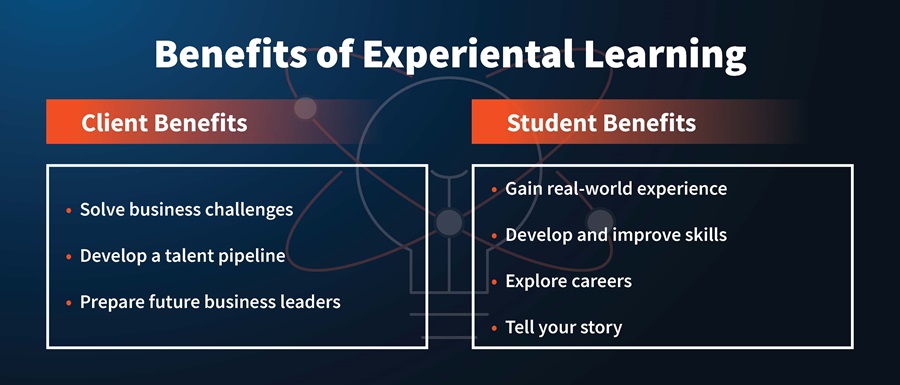 Solve business challenges. Develop leaders.
Whether you're looking for a new perspective to your business challenges or wanting to give back to the next generation of business leaders, we'll work with you to find the right student team to help you achieve your goals.
Action Learning

Project-based action learning courses bring education alive, and we have intentionally woven that experience throughout our undergraduate and graduate curriculum. Working with more than 200 companies each year, Gies does action learning at a bigger scale than anyone in America. Students apply classroom learning to solve real problems for real businesses, deepening their understanding. All our undergraduate students take Business in Action (B301) — the largest experiential learning course in the nation — ensuring every Gies graduate participates in an action learning project. Action learning courses are also integrated into most graduate-level programs.
Illinois Business Consulting

As the nation's largest student-run professionally managed university consultancy, Illinois Business Consulting (IBC) provides students with real-world, project-based experience. IBC is open to all majors and degree levels across campus. Clients have access to an experienced, interdisciplinary team of students who can deliver maximum results for their business.
Illinois Design Consulting

Using a human-centered design approach, Illinois Design Consulting (IDC) provides students with real-world project opportunities while helping clients solve design challenges and identify opportunity areas for impact. IDC conducts 20+ projects each year with companies and organizations ranging from Fortune 500 to startups and nonprofits.
EntreCORPS

EntreCORPS is a student-based, pro-bono consulting firm that provides startups with innovative, strategic, research-backed business advice under professional guidance. Student consultants create high-impact, entrepreneurial solutions for clients ranging from early-stage ventures to innovation-driving groups within companies. EntreCORPS is open to all majors and degree levels across campus.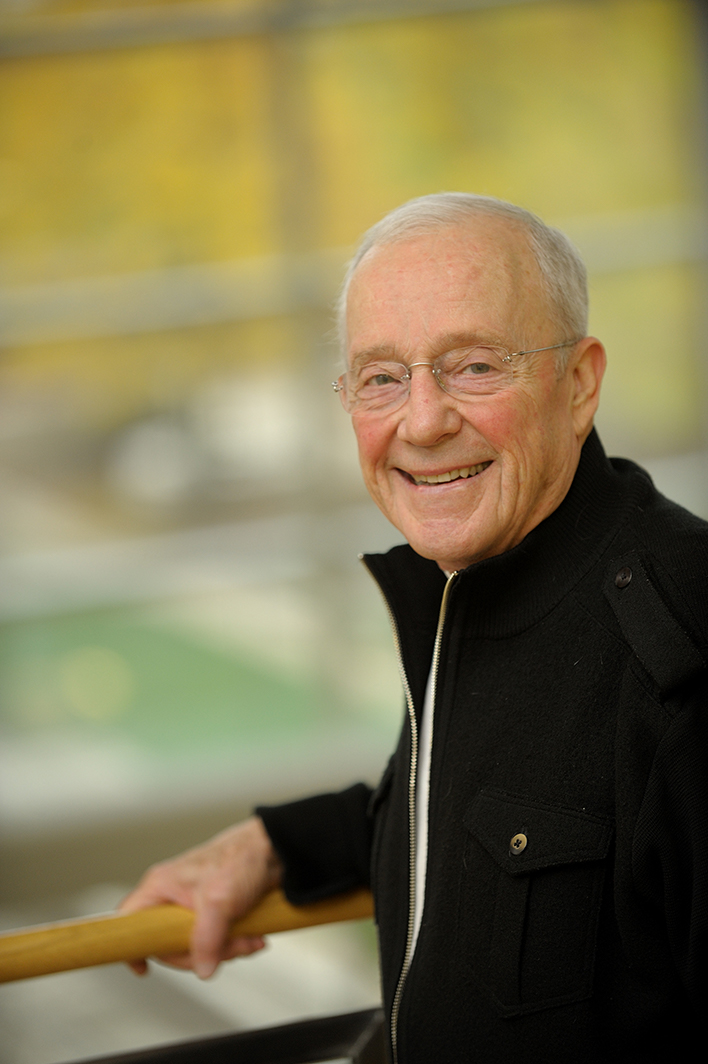 About Paul J. Magelli
The Magelli Office of Experiential Learning honors longtime faculty member, mentor, and friend Paul J. Magelli. Paul earned three economics degrees from the University Illinois - a bachelor's in 1959, master's in 1960, and PhD in 1965. He then returned to work at the university in various capacities from 1989 until his death in 2016 at age 85. Paul served as an assistant dean of the MBA program, assistant dean of the College of Arts and Sciences, associate dean and director of budgets, and visiting professor of economics. Under his leadership, the College established the Office for the Study of Business Issues in 1995, which later became Illinois Business Consulting (IBC). In 2004, Paul Magelli was instrumental in establishing what has become the Origin Ventures Academy for Entrepreneurial Leadership, another initiative that builds on the College's commitment to experiential learning through real-world entrepreneurial opportunities.