Leading-edge programs delivered online or in-person
Our commitment to developing and providing transformative educational experiences does not stop with a degree. The changing world of business requires leaders who continually evolve to meet new challenges. Professional and Executive Education at Gies College of Business provides continuing education that empowers senior executives, managers, and all lifelong learners to achieve their potential.
We offer certificates, noncredit workshops, and digital badges for individual learners as well as custom solutions for enterprise partners.

Online Courses, Certificates, and Badges
Not every learner wants to earn a degree. Some are looking to upskill or reskill; others want to pursue noncredit courses as a first step toward earning more advanced credentials. We have the online learning expertise and infrastructure to serve these lifelong learners with professional and executive education. Our stackable options provide direct access to Gies online content and allow all learners to choose their point of entry and their path on the continuum, from skill development to degrees. This flexible, stackable structure makes a Gies education accessible for all lifelong learners.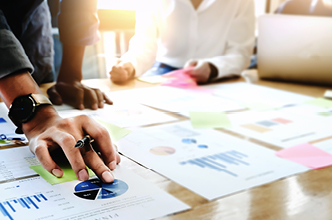 Data Analytics and Visualization for Accounting Professionals
Designed to help professionals develop an analytical mindset and prepare them to use data analytic programming languages like Python and R.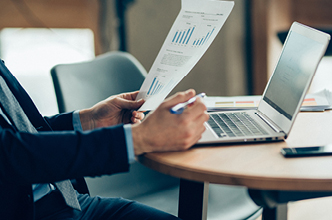 Skills iCademy: Business Analytics
The Business Analytics iCademy provides foundational and advanced resources to help ease the burden you face when learning data analytics.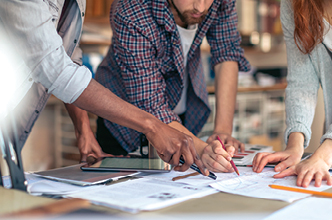 CPAs who are licensed in Illinois and any states who have reciprocal agreements are eligible to earn CPE credits with our courses.
Enterprise Partnership Programs
Our Enterprise Partners program offers employers the opportunity to advance their workforce through customized online and on-site educational experiences. For employees, the program helps accelerate their careers. For employers, it advances the organization. We invite you to partner with us to access customized, high-quality, and engaging content to cultivate your employees' business skills. From information about the fundamentals of business to disruptive technologies, we provide the global workforce access to the highest quality, stackable, in-demand content.
"Developing the program with Gies as the partner was a very strong message of how serious we were about [internal promotion]."
Dr. James C. Leonard
MD President, Chief Executive Officer (CEO)
The Carle Foundation