Gies Giving Day
October 24, 2019
---
On October 26, 2017, the College announced the $150 million gift from Larry and Beth Gies and gave the new Gies College of Business name.

To commemorate this monumental gift, the College has established Gies Giving Day. A day each year for our students, faculty, staff, and alumni to give back as well and demonstrate our Business on Purpose promise.

Last year, as part of our first Gies Giving Day, we collected donations for the Eastern Illinois Foodbank. Together, members of the Gies Business family provided $526 cash and 426 pounds of food. That helped provide 3,016 meals for neighbors in an 18 county area surrounding Champaign-Urbana!
This year, to recognize the second anniversary of the Gies gift, we are collecting donations to help Gies Business students who are facing a personal financial crisis. This emergency funding will ensure these students can continue their education uninterrupted. Your support will provide important financial assistance to students at a time when it is most needed.
Please join us in participating in and celebrating Gies Giving Day.
For those on campus:
University of Illinois alumnus Jeff Senne, Responsible Business Strategy and Implementation Leader at PwC, will join us for a presentation in the Deloitte Auditorium at the Business Instructional Facility from 1 to 2 pm. Following the presentation, donations will be collected in-person and online during an open house and reception in BIF commons.
For those around the world:
Donations can be made online throughout the day.

Event Details
Thursday, October 24, 2019
1-4 pm
Business Instructional Facility
515 E. Gregory Dr.
Champaign, Illinois 61820
Agenda
1-2 pm
Your Path to Purpose
Jeff Senne, Managing Director & Responsible Business Strategy & Implementation Leader at PwC
Deloitte Auditorium
2-4 pm
Open House/Reception
BIF Commons
Jeff Senne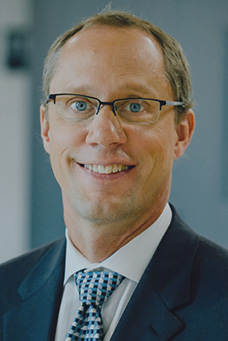 Jeff Senne is a global corporate responsibility executive known for connecting company purpose and transforming organizational culture to engage employees and other stakeholders with a focus on the intersection of purpose, technology and business.
As a Managing Director and the Responsible Business Strategy and Implementation Leader at PwC, Jeff has been key in moving PwC from corporate responsibility to Responsible Business Leadership (RBL) - recognizing the business imperative of making an impact in communities by helping create a more equitable society.
An experienced leader, he heads a RBL team that has been responsible for:
Helping build a $30 million per year, pro-bono skills based culture of volunteerism that produced a double–digit increase in employee engagement (39% to 91%) with more than 300,000 hours annually.
Producing more than 45% reduction in corporate carbon emissions.

Overseeing a volunteering program with over $300M in youth education investments reaching more than 10 million students.
Jeff also leads PwC's purpose-driven initiatives and regularly speaks about Corporate Citizenship to global audiences. He believes fostering a company's purpose and engaging internal and external stakeholders, produces economic, social and environmental value and progress.
Prior to joining PwC, Jeff served as the Director of Sustainability Performance for Sodexo Inc, delivered Corporate Citizenship trainings for the United Nations Global Compact to more than 500 participants and stakeholders from over 50 countries and spent nearly 15 years in management as a "disaster recovery specialist," redefining business models of underperforming business operations to help them create sustainable and competitive company cultures.
Jeff is a husband, father and avid kite surfer who has lived in six countries, worked in 20 and conducts business in three languages. He is currently based in the Washington, D.C. area.