Solve Business Challenges.
Build Your Talent Pipeline.
---
Partner with Gies to tap into some of the brightest minds in the country. We work with 200 companies per year and the results speak for themselves.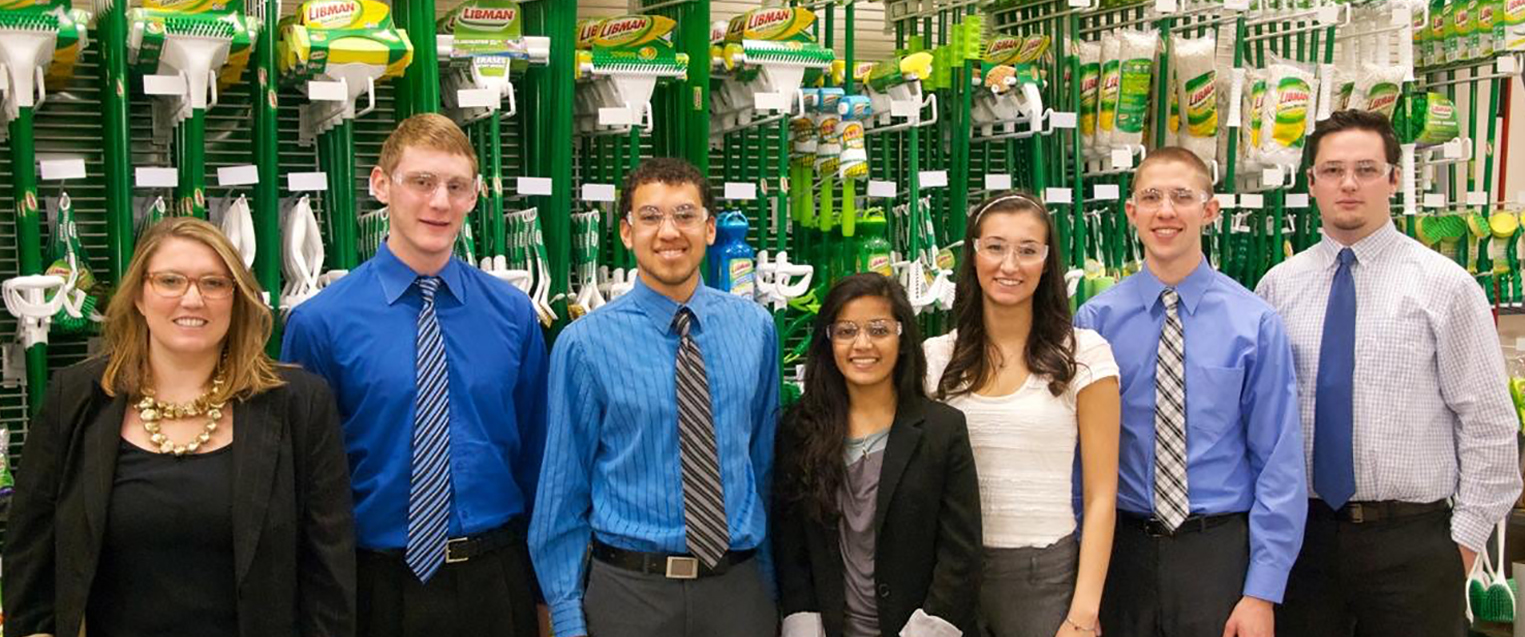 Solve business challenges
In these unprecedented times, the business landscape changes rapidly. Your team of highly talented, highly motivated students will bring fresh thinking and an outside perspective to your business challenges.
Build your talent pipeline
Student projects create a try-before-you-hire approach to recruiting and give students an inside look at your company. It also builds brand awareness for your company on campus.
Help prepare future business leaders
Students sharpen their skills when they apply the knowledge and tools they gain in coursework to real-world challenges. Through the experiential learning opportunities you provide, students graduate better prepared to meet the challenges of business, to add value from day one, and to succeed in their careers.
Projects that work for your business
When you sponsor a project, you'll have some of the brightest business students in the country working for you. Engage with undergraduates through the Business 301 course or with graduate students through courses like the MBA Consulting Labs or the finance and technology practicum. Or work with a mix of students through Gies-sponsored organizations like Illinois Business Consulting or EntreCORPS. Students work on projects ranging from:
Strategy & Growth
Opportunity analysis
Feasibility assessment
Business plan
Supply Chain
Data & Technology
Data analytics
Data visualization
Emerging tech review
Tech stack selection
Financial Modeling
Cost-benefit analysis
Portfolio analysis
Forecasting
Due diligence
Marketing Analysis
Value proposition
Segmentation
Go-to-market plan
Competitive study
ADM
AT&T
BMO Harris Bank
Edward Jones
GE
Google
KPMG
McDonalds
Proctor & Gamble
State Farm
Target
Uber
Yahoo!

Libman Company
Monical's Pizza
Human Kinetics
Klein Tools
Game Plan Creative
Lockton Companies
Mahomet Area Youth Club
Easter Seals
Big Dreams for Little Hearts
Lechler
Cozad Asset Management
VPC Innovations
CPO Commerce

How it works
Projects are conducted in the Fall (September–December) and Spring (January–May) semesters. A typical project lasts 16 weeks.

Client Expectations
Learning by doing projects are part of the students' education. We work with clients who invest in the development of our students. When a client is engaged and committed, students reciprocate with enthusiasm and dedication to the project.
Specifically, clients are expected to:
Hold a weekly call with the student team
Provide the team with a company point of contact at all times
Stay within the project scope
Respond in a timely manner and provide access to necessary data
Provide clear feedback and direction without micromanaging
Students are not interns or employees for your organization. Allow them to follow the process and timeline prescribed in their course and by their faculty advisor
Show genuine interest in the students