Unlike most business schools, we integrate career discovery, skills development, and career planning into coursework at both undergraduate and graduate levels. You'll use the Gies Professional Pathway to connect all of your classroom experiences and articulate the depth and breadth of what you've learned.
Nail that interview and get the job you want with the skills that build on who you are.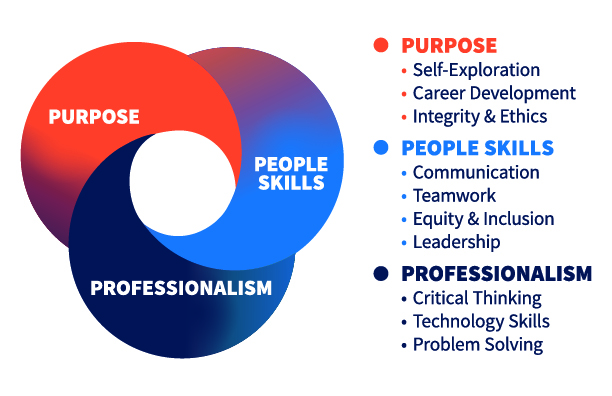 Competitive Advantage
Gies Professional Pathway builds into your coursework the core competencies employers value most. Think of it as an all-access pass that will give you a competitive advantage throughout your career. We've designed GPP's integrated framework to align, connect, and teach career readiness and professional development skills. You'll learn to translate what you've learned in the classroom into the language of employers.
Classroom Integration
We connect classroom learning to career success. We embed professional and career development into our core curricula in a cohesive way so that every student has equal opportunity to secure the most sought-after internship and jobs. You'll develop communication, critical thinking, teamwork, and other essential skills through your coursework.
Reflection
We've created a process for you to track and reflect on your journey and accomplishments both inside and outside the classroom. 3C It will guide you through key learning objectives and incentivize you to record and reflect on your coursework and high impact activities, such as internships, research, community service, study abroad, and more.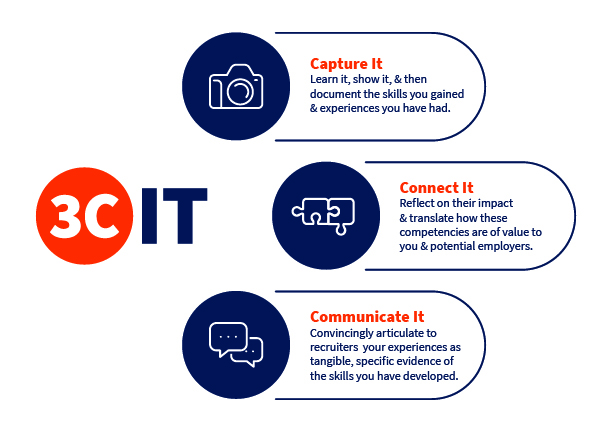 Career Advising
Gies career advisors will engage you throughout your journey so that you get on and stay on a pathway that fosters personal and professional growth--whether you're deciding on a major or adding graduate-level skills. They will help you identify the choices that will make you a competitive candidate in the job market and set you up for career-long success.