Curriculum and Requirements
The core and technology courses are taught in both eight-week and semester-long modules that complement and build upon each other within a synergistic framework. In the final semester you will have the opportunity to further synthesize the knowledge and leadership skills gained throughout the program in a practicum course, in which you will work on a real world project in collaborative teams alongside a faculty mentor.
Core Business Courses
The core foundation courses are similar to those underpinning any top business graduate program. These include fundamental courses, as well as courses in functional areas of business administration including:
Leadership and Teams
Process Management
Marketing Management
Intro to Finance
Statistics for Management Decision Making
Accounting Measurement, Reporting, and Control
Simulation & Risk Analysis

Technology Management Courses
These courses represent your first step toward mastering an environment where innovation, introduction of new products, and managing intellectual property are the basis for success. This combination simply cannot be found in traditional graduate business programs. Courses include:
Technology Strategy
Managing Innovation
Project Management
Managing Intellectual Property
Supply Chain Management
New Product Development
Technology Practicum
Frontiers in Technology
Available Concentrations and Minors
Students may choose to pursue an optional concentration or minor. These concentrations will appear on your transcript as a concentration. Students are admitted into each concentration on a competitive basis. If you would like to complete a minor in one of these areas, an extra semester of coursework is required.
Information Technology & Control
The concentration will provide a strong foundation in the IS/IT area and can be tailored to fit the specific career needs of students.
Companies no longer ignore analytics; they embrace its influence on decision-making. Only available as a concentration.
Don't just make decisions regarding products and services; analyze the factors and produce the best result.
Corporate Governance & International Business
Learn how the best lead their firms, and understand the influences of a global economy. Only available as a minor and requires an additional semester.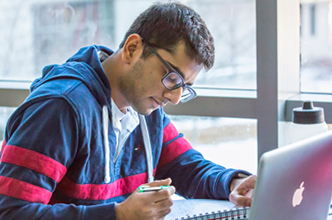 Summer Internship Opportunity
Students are encouraged to apply for a business internship for the summer of which you would be starting or ending program. Talk to an advisor to learn more.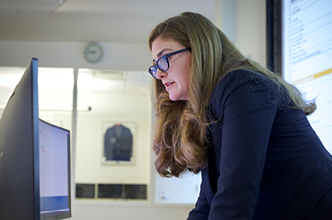 Frontiers in Technology
Get an up close look at new breakthroughs and have the opportunity to listen to, discuss, and present on ideas and technologies which are expected to affect our lives in the near future through our Frontiers in Technology series.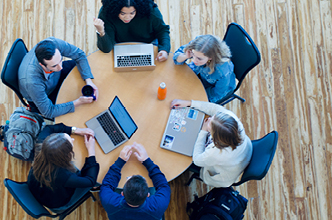 Technology Practicum
The practicum is the capstone course of the MSTM. Past students from all over the world have come together to do elite work helping our business partners like John Deere, LG Electronics, and high-tech startup companies achieve real results.