MSTM Graduate Cohort
Students in the graduate cohort have less than two years of full-time work experience.
4-Year Average Successful Outcomes*: 91%
4-Year Average Starting Salary: $57,100
*Within six months of graduation
MSTM Professional Cohort
Students in the professional track have two or more years of full-time work experience.
4-Year Average Successful Outcomes*: 92%
4-Year Average Starting Salary: $75,349
*Within six months of graduation
Positions Filled by MSTM Graduates (2016-2021)
Associate Software Engineer
Automotive Software Program Manager
Business Analyst
Business Development Consultant
Cloud Architect
Consultant
Customer Technology Consultant
Data Analyst
Data Mining Analyst
Data Scientist
Data Visualization Analyst
Energy Market Analyst
Growth Consultant
IT Security and Compliance Analyst
Marketing Analyst
Manufacturing Supervisor
Operations Optimization Analyst
Performance Analyst
Product Management Consultant
Product Manager
Product Operation Specialist
Project Manager
Risk Consultant
Solutions Consultant
Strategy Consultant
Supply Chain Engineer
Technical Consultant
Employers Hiring MSTM Graduates (2016-2021)
Accenture
Amazon
American Express
Citrix
Deloitte
EY
FedEx
Ford Motor Company
Foxconn
Google
Infosys
KPMG
LG Electronics
Microsoft
Panasonic
PricewaterhouseCoopers (PwC)
Tango Analytics
TekLink
Thyssenkrupp
Twilio
University of Illinois at Urbana-Champaign
Verizon
Wolfram Research
Destinations for Recent MSTM Graduates (2016-2021)
By United States Cities:
Baltimore, MD
Bellevue, WA
Champaign-Urbana, IL
Chicago, IL
Dallas, TX
Fairfax, VA
Fort Lauderdale, FL
Los Angeles, CA
Miami, FL
New York City, NY
Redlands, CA
San Francisco, CA
Santa Clara, CA
By Country:
Canada
China
Colombia
Indonesia
South Korea
Taiwan
United Arab Emirates
United States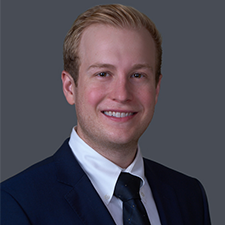 "The MSTM program is an investment in your career. As a supply chain technology consultant, I provide recommendations on process improvements in client facilities. Courses in the MSTM program, like process management, provided me a baseline that I can reference when modeling my recommendations."
Connor Lacher
MSTM '17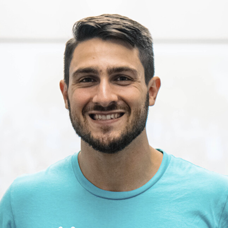 "This program opened doors for me. I not only improved my ability to manage other engineers, I had a lot of organizations reach out to me regarding product manager, program manager, and consulting roles. Having more options is always great and is something that this program has undeniably given me."
Elijah Johnson
MSTM '19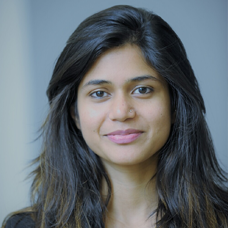 "After working as an engineer in the manufacturing sector, learning the business side of technology was a logical step to move up in my career. Having access to Illinois' top engineering school and robust startup space made the MSTM program a great fit for me."
Abhilasha Gulhane
MSTM '20
Interested in connecting with more MSTM alumni? Let us know.
On-Campus Recruiting Opportunities
The reputation of our College and our graduates brings hundreds of recruiters from the world's top companies to campus each semester. The Gies Business Career Services team sponsors recruiting fairs each fall and spring semester, which provide opportunities for students to interview with companies for full-time and internship positions.
In addition, you have additional opportunities to participate in recruiting fairs across campus, including two in The Grainger College of Engineering; one in the College of Agricultural, Consumer and Environmental Sciences; one in the Research Park; and two all-campus recruiting fairs. As a Gies student, you can take advantage of a full array of resources and the experience of our Gies Business Career Services professionals to prepare you for these recruiting opportunities.
Technology Management Career Outlook
Management analyst jobs are projected to grow by 11% from 2019 to 2029, which is much faster than the average. These jobs are expected to be particularly strong in healthcare. In addition, information technology (IT) consultants are expected to see high demand. Growth is also expected to be strong in smaller consulting companies. The MSTM program provides the knowledge and skills for you to work in the technology-driven world of today in a wide variety of areas including supply chain, marketing, consulting, or data analytics.
2020 median pay: $87,660
Number of jobs in 2019: 970,200
Top industries: professional, scientific, and technical services, government, finance and insurance, and management.
Bureau of Labor Statistics, U.S. Department of Labor, Occupational Outlook Handbook, Management Analysts, https://www.bls.gov/ooh/business-and-financial/management-analysts.htm (visited August 30, 2021)