What can I expect as a Gies operations management student?
Operations management majors at Gies Business hone skills that center on ways of developing, making, and delivering goods and services efficiently and effectively. Through the study of analytical decision-making, logistics, quality control, and supply chain management, you will learn how to generate value for an organization by satisfying ever-changing customer needs while improving profitability.
With a degree in operations management through the Department of Business Administration, you will be able to put your organizational abilities and strategic thinking to work across a variety of industries.
Career opportunities
Gies operations management graduates are logical thinkers and creative problem solvers whose skills are in high demand. Recent Gies operations management graduates have been employed with companies such as Aldi, Accenture, Boeing, Caterpillar, Crowe, EY, Grant Thornton, JP Morgan Chase, IBM, and Kohl's. Entry-level career opportunities include: business analyst, production manager, project manager, quality improvement manager, technology advisor, supply chain consultant, and value stream manager. In 2019, Gies operations management graduates earned an average starting salary of $63,353.
Extensive preparation
Our students are well prepared because their education is well rounded. Operations management courses at Gies include logistics management, business process improvement, business intelligence, leading individuals and teams, designing and managing organizations, and management decision models. These courses will build your skills in process analysis fundamentals and strategic decision-making.
Operations management faculty have a wide variety of interests in analytics, operations, revenue management, risk analysis, and supply chain management. They continually interact with operations management practitioners, including Gies alumni, and through affiliations with industry organizations such as the American Society for Quality and the Association for Supply Chain Management. Faculty incorporate the latest industry developments in their courses and provide opportunities for students to interact with executives through in-class presentations, special-topics presentations, and discussions. Students also have the options of a practicum course and a supervised internship course as part of the curriculum.
Typical Plan of Study
The typical plan of study includes business core courses, major core courses, and the required number of major electives. The major electives sample is not a comprehensive list. Students work directly with a Gies academic advisor to determine appropriate coursework, scheduling, and number of credit hours needed to fulfill degree requirements.
Business Core Courses
Sample Operations Management Major Courses
Sample Major and General Electives
Great minds
Operations management students benefit from faculty like Sridhar Seshadri, an international expert in the field who focuses on using data analytics to find innovative solutions to build successful business that elevate the lives of people across the world.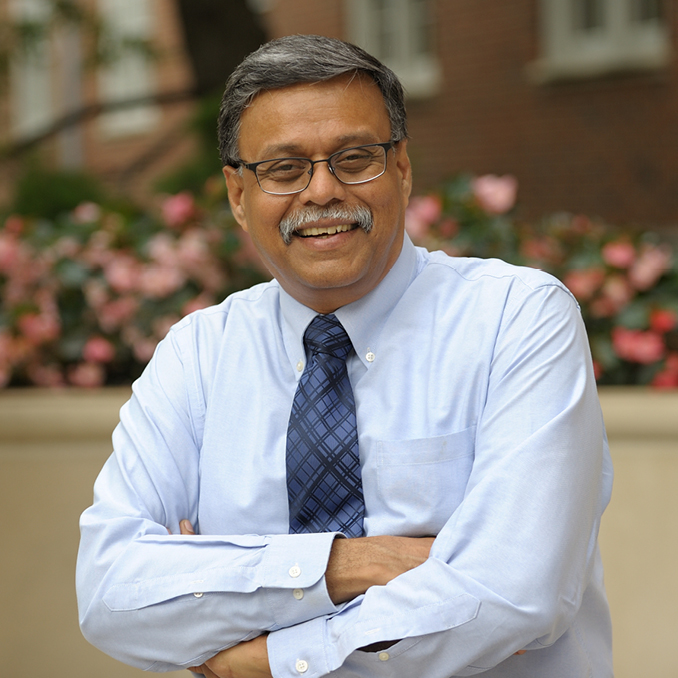 "I love the focus on analytics in the class, the labs, the web, and the corridors."
Sridhar Seshadri, Professor of Business Administration