Oct 30, 2023 Business Administration Faculty Research in Education
Two Gies Faculty Named MSI Young Scholars
Maria Rodas, assistant professor of business administration, and Rosanna Smith, associate professor of business administration, have been named MSI 2023 Young Scholars by The Marketing Science Institute (MSI).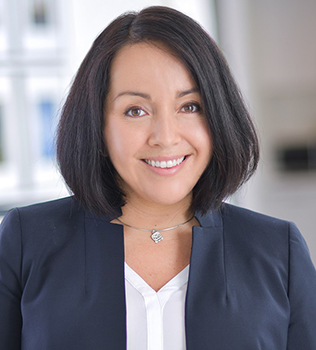 The Young Scholars Program is a biennial program that was created to bring together exemplary young marketing academics from around the world for a four-day conference that would provide a forum for these scholars to discuss their research, encourage future collaboration among these rising leaders in the field, and nurture interest in solving real-world marketing problems.

Recipients are selected based on productivity in top journals in the field, citation impact of the work since the PhD, best article of the year awards, and editorial board leadership. Evaluation of the candidates focused on work over the last five years.

"The MSI Young Scholar Award is one of the most prestigious awards given to the best young marketing academics in the world," said Carlos Torelli, head of the Department of Business Administration. "Past recipients of this award have become leaders in the marketing discipline and are at the forefront of marketing practice and theory."
Maria Rodas joined Gies' Department of Business Administration in 2021. Her research focuses on the areas of branding and cross-cultural and multicultural consumer behavior. Her goal is to discover tangible insights for practitioners that can help guide strategies in an evolving consumer landscape. She has prior industry experience in brand management for such well-known companies as General Mills, Palmolive, and Wrigley's Extra Gum.
Among her honors and recognitions are the 2018 ACR-Sheth Foundation Dissertation Grant in Cross-Cultural Research, the 2018 Matthew Joseph Emerging Scholar Award from AMA, and the 2017 PhD Project's Promising Young Scholar Research Excellence Award. She is on the editorial board of Journal of Marketing, which testifies to her dedication to expanding marketing knowledge.
She has been on the List of Teacher Ranked as Excellent by Their Students in both 2022 and 2023.

"I'm truly honored to receive this recognition," Rodas said. "I believe this award presents a wonderful opportunity to further my research and foster connections with an exceptionally talented group of fellow scholars."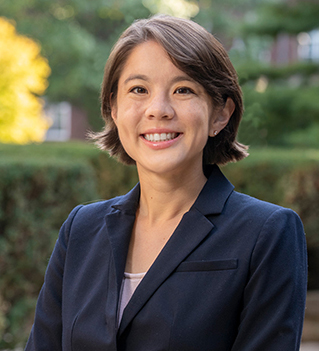 Rosanna Smith joined Gies this fall. Her research focuses on the topics of authenticity and aesthetics, examining how brands effectively convey brand authenticity to consumers, and how beauty standards and body modification techniques – such as cosmetics and filters on social media platforms – influence perceived authenticity and consumer well-being. She takes an interdisciplinary approach to her work, integrating her prior background in studio art with multiple empirical methods.

Her work has been published in top marketing and psychology academic journals, including the Journal of Consumer Research, Journal of Marketing, and Journal of Personality and Social Psychology, and in popular press outlets such the Harvard Business Review. She is also on the editorial review board of Journal of Marketing Research and is the co-coordinator of the Gies Business Research Lab.

Her teaching has also been recognized. During her time at the University of Georgia, she won the 2019 Outstanding Teaching Award for the Marketing Department and received the competitive Lilly Teaching Fellowship for 2019-2021, a selective fellowship awarded to just ten tenure-track assistant professors at the university a year.

The conference featuring this year's MSI Young Scholars will be held January 2-5, 2024, at The Cliff Lodge at Snowbird, Utah, in the heart of the Wasatch-Cache National Forest.