Embracing Diversity, Promoting Success
The charge of Access and Multicultural Engagement (AME) is to create a community that fosters engagement, advocacy, and appreciation for differences that influence the success of all students. AME seeks to promote strategic programs, academically enriching courses, and culturally nurturing events that contribute to the enrichment of the College and the betterment of the broader campus community.
The Emerging Business Leaders Program
Our Emerging Business Leaders (EBL) program is a two-week summer program designed for high-achieving underrepresented minority students entering their senior year of high school. Participants live on campus and learn from world-renowned faculty, work on a capstone group project with other students, and connect with corporate executives to expand their knowledge on business-related careers.
Program dates: July 12-23, 2020
The 2020 EBL Participant Application deadline is April 1.
Program Activities

Attend business seminars led by faculty
Build your résumé and practice interviewing
Visit companies and network with executives
Acquire professional business etiquette
Work in groups to solve business problems
Learn about college admissions
Have fun and make new friends
Application Criteria

The Emerging Business Leaders Program is open to underrepresented students entering their senior year of high school. You must have:

3.2/4.0 GPA or higher
Demonstrated leadership through extracurricular, volunteer, or work experiences
Ability to attend the entire program (

July 12-23

, 2020)
Cost & Scholarships

The $500 program fee due May 15 covers housing, meals, and social activities. Full scholarships are guaranteed for students with financial need.


Students who complete this summer program and then apply and are admitted into Gies College of Business will earn a renewable scholarship to help cover college costs.
Enrichment Academy
Enrichment Academy (EA) is an inclusive and supportive community that is dedicated to the academic and professional success of our students. Students who are awarded enrollment in EA have demonstrated the ability to make a difference in their high school community, and Gies College of Business is hopeful that these efforts will continue to have a positive impact on the College and campus community.
Students selected to participate in EA will enhance their Gies experience through a small community of supportive staff and peers. Through a broad range of programs, the students will be afforded resources, connections, and the following opportunities that support student success:
Alumni Engagement
Leadership Development
Case Competitions
Abroad & Domestic Immersion Opportunities
EA section course offerings
Academic Support Programs
Additional Opportunities
Gies College of Business also hosts two annual events that promote multicultural engagement.
The Business Diversity Exchange and the Spring Diversity Banquet bring companies, students, and faculty together to network and discuss how the many facets of diversity play a role in the workplace and in society. Students get inside looks at how different companies value, promote, and leverage diversity in the workplace to strengthen their organization. Events are hosted by Gies College of Business in partnership with Ascend, Association of Black Accountants, Association of Latino Professionals for America, Business Council, Minority Business Students Association, National Association of Black Accountants, and the Society of Women in Business.
Corporate sponsorship is vital to the success of these events. Find more information or make a donation.
For campus programs that also promote access and multicultural engagement for students, visit OIIR.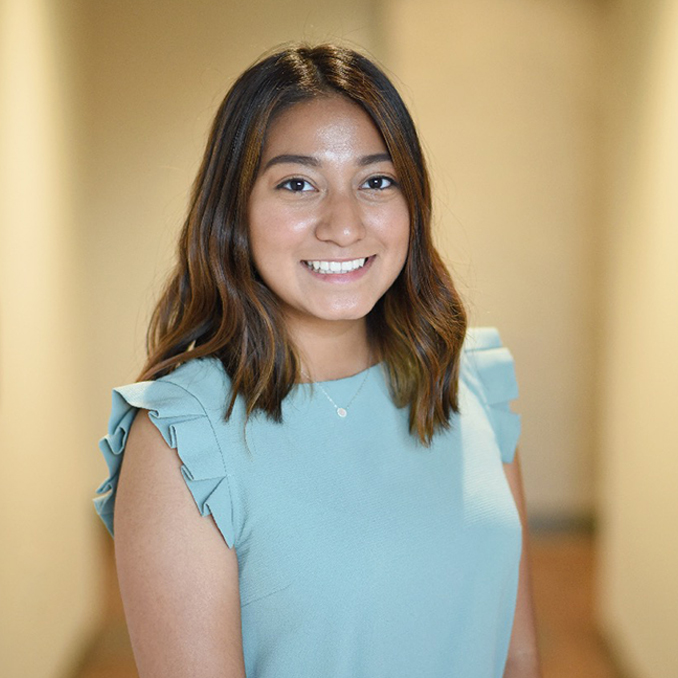 "EA has fostered a sense of belonging as I grow and learn with other diverse business students. I'm grateful that this organization provides unique opportunities to interact with Gies staff and leaders. Without a doubt, the EA community provides a safe space for me to develop personally and professionally so that I may improve my skills as a business leader."
Kayla Gonzalez, Marketing '22