Blockchain is beginning to transform virtually every industry. But what is blockchain? And what does it mean for business, healthcare, and technology?
Gies College of Business, Grainger College of Engineering, OSF HealthCare, and RSM brought together academic and industry leaders to discuss how you can navigate a blockchain-enabled world. Participants learned blockchain basics throughout the day, including cryptocurrencies, governance issues, and how to implement blockchain in the classroom.
Did you attend the 2022 Blockchain Summit?
Download your Proof of Attendance Protocol (POAP)!
Morning Kickoff
View messages from Gies Business Dean Jeff Brown, Grainger Engineering Dean Rashid Bashir, and Gies Business Chief Disruption Officer Robert Brunner.
View the recording.
Blockchain for Beginners Content
All of our beginner workshops were conducted by student leaders from Illini Blockchain. Illini Blockchain was started with the belief that the new applications enabled by blockchain technologies will have an impact on the future. They seek to build a community of students, alumni, faculty, corporate partners, and community members to ensure the University of Illinois stays at the forefront of blockchain education and implementation. For information about any of these presentations, reach out to Jake Kinsey at kinsey@illinois.edu.
Introduction to front-end Web3
By understanding how the front end of websites is built, you can identify ways to make applications run more smoothly behind the scenes. Learn how to interact with a smart contract to create your decentralized applications using the JavaScript technology stack.

Experiment using iBlockCore Explore iBlockCore – the University of Illinois student-built blockchain. In this session, you will build a "Hello World" application that includes a smart contract and web interface, giving you a first-hand look at how to navigate blockchain technology.

What is Cryptocurrency?
Many of us have heard of Bitcoin, Ethereum, and Solana, but there are thousands of cryptocurrencies in the world. In this session, you'll learn more about cryptocurrencies, their value, acquiring and storing them, and the risks in investing.

Coinbase Workshop
Coinbase is a secure online platform for buying, selling, transferring, and storing digital currency. This session will help you sign up for your own Coinbase account, connect to your bank, and help you buy your first cryptocurrencies.

What are NFTs?
What are NFTs, and why is everyone talking about them? Gain insight into what NFTs are, how they work, and how to buy, create and sell your own.
View the recording and presentation.
MetaMask Workshop
MetaMask wallets help you securely store, send, and receive digital assets. Learn how to sign up for you own MetaMask wallet so you can easily interact with Web3 websites and applications. Be sure to bring your own personal laptop.

Introduction to Solidity
Solidity is the programming language of Ethereum, which will allow you to build smart contracts, NFTs, cryptocurrencies, and DAOs. Some knowledge of programming languages like python or C++ is helpful but not necessary.

Opportunities for Blockchain in Healthcare
Blockchain Opportunities in Healthcare Sponsored by OSF HealthCare
Dr. John Vozenilek, Dr. Jon Handler, Elizabeth Hernandez of OSF HealthCare, and Viswa Raman, Head of Enterprise Solutions at Oasis Labs discussed the possibilities of using blockchain in the healthcare space, how it could benefit patients, and anticipated challenges. Topics included interoperability, incentivizing healthy behaviors, patient decentralized autonomous organizations, and distributed versus decentralized autonomous ledgers.
View the recording.

Zero-Knowledge Proofs: A Jump ARCHES Project Discussion Sponsored by OSF HealthCare
Patient compliance to health system recommendations is notoriously difficult. A potential solution is to implement incentivization programs that directly or indirectly reward patients in exchange for compliance. However, current regulatory conditions prevent patients from receiving compensation to retain services from a specific health system. In short, paying a patient to follow an initiative may be seen as an attempt to provide kickbacks to a patient for using a specific health system's service. This obstacle has effectively removed payment-for-compliance from the health system's toolbox to encourage individual health and, downstream, population health. Thank you to our panelists Andrew Miller, Electrical and Computer Engineering Assistant Professor, University of Illinois, and Associate Director for the Initiative for Cryptocurrencies and Contracts (IC3), and Tate Ralph, Simulation Engineer at OSF HealthCare.
View the recording.
BioNFTs Sponsored by OSF HealthCare
View the discussion surrounding blockchain technologies to mint tokens for access to sensitive data. Our team is exploring the use of bioNFTs to advance precision medicine initiatives at OSF HealthCare. There are significant concerns around more open sharing of data important to health and wellness as well as issues such as health equity. Thank you to panelists Vishwa Raman, Head of Enterprise Solutions at Oasis Labs, and Dr. John Vozenilek, VP and Chief Medical Officer at OSF HealthCare.
View the recording.
Content for Blockchain Enthusiasts
Bringing Crypto and DAOs beyond finance
Ethereum co-founder and unofficial prince of crypto, Vitalik Buterin, discussed the uses for Web3 technologies that go beyond finance. Ultimately the goal of crypto is not to play games with million-dollar pictures of monkeys, it's to do things that accomplish meaningful effects in the real world.
View the recording.
The Future of Blockchain
View the panel discussion with industry experts on the future of blockchain technologies. Get thoughts on what applications would most likely affect the general population, what exciting projects to pay attention to, and how this applies to higher education. Thank you to our panelists Paul Hsu, CEO and Founder of Decasonic; Anatoly Yakovenko, Co-Founder of Solana; Suji Yan, CEO and Co-Founder of Dimension & Mask Network; and Feida Zhu, Founder of SYMPHONY Blockchain-based protocol and Professor in the School of Computing and Information Systems at Singapore Management University.
View the recording.
Web3 Data Best Practices with Michael Li, VP of Data and Coinbase
Blockchain is the foundation for the movement from Web 2.0 to Web 3.0, which by itself is a new kind of database. However, rarely have people been looking at the blockchain world from a data angle. As a leader in the industry, Coinbase needs to handle three major types of data: Financial data, Product data, and Blockchain data. The best practices with the first two have been well established, but blockchain data remains in a very early development stage.
View the recording.
Challenges in Blockchain
Blockchain is a tamper-proof database, providing a secure way to process information and assets. But why isn't it more prevalent in our lives? Our industry experts discuss challenges and opportunities for the broader adoption of blockchain technologies. Thank you to our panelists Mike Frisch, Partner at Croke Fairchild Morgan & Beres; Grigore Rosu, President and CEO, Runtime Verification and Computer Science Professor at the University of Illinois; and Keith Wheeler, Illinois State Representative and business owner of Responsive Network Services.
View the recording.
Smart Contract Verification and Auditing
The Champaign Blockchain Meetup group is proud to host a discussion on Smart Contract Verification and Auditing. Runtime Verification Inc. is a startup company aimed at using runtime verification-based techniques to perform security audits on virtual machines and smart contracts on public blockchains. Chief Operating Officer, Patrick MacKay, will introduce RV's domain experts who use a dynamic software analysis approach to improve the safety, reliability, and correctness of software systems in the blockchain field. Thank you to our panelists Patrick MacKay, COO of Runtime Verification and Musab Alturki, Senior Research Engineer, Runtime Verification.
Check back for the recording.
The Buzz on Bonding Curves
"Bonding Curve" is one of the hottest buzzwords with significant implications in Defi and ICOs. But what is it? How are blockchain forward organizations using them? We'll review the concept of bonding curves and illustrate real-world examples. You'll also get the chance to structure your own bonding curve for Decentralized Autonomous Organizations. Thank you to presenter Sam Chen, Director of iData at the Gies College of Business.
View Sam's presentation.
Instructor Roundtable: Blockchain in the classroom
The rapid evolution of blockchain technology has pushed us to reimagine the foundational aspects of how we engage with students. Join us as we identify existing blockchain instructional activities and the tools needed to maintain our leadership in innovative higher education delivery. Thank you to Vishal Sachdev, Clinical Associate Professor of Business Administration, RC Evans Data Analytics Fellow at the Gies College of Business for leading this timely discussion. For faculty and researchers interested in implementing blockchain in their classrooms, reach out to Vishal at vishal@illinois.edu.
View the recording.
Stay in touch
For questions or to identify ways to partner with us, please contact Jake Kinsey at kinsey@illinois.edu.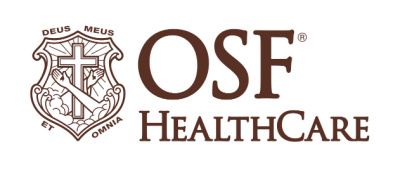 OSF HealthCare employs more than 24,000 Mission Partners in 147 locations, including 15 hospitals and two nursing colleges. OSF is dedicated to the process of translating ideas that align with transforming health care into value for the benefit of the patients and communities throughout Illinois and Michigan.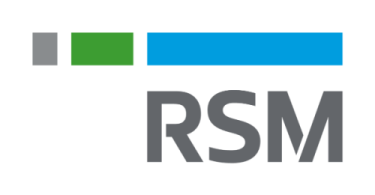 RSM is the leading provider of audit, tax and consulting services to the middle market. Their purpose is to deliver the power of being understood to clients and communities. They are focused on developing leading professionals and innovative services to meet evolving needs in today's ever-changing business environment.