Test Drive an Online Graduate Business Course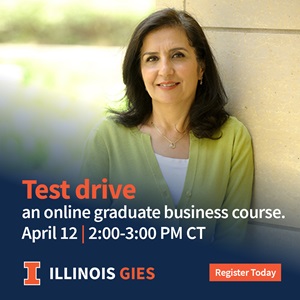 Mock Live Class with Professor Fataneh Taghaboni-Dutta:
"Project Management and Risk Planning in Today's Fast Paced Business Environment"

In this mock live session, Professor Fataneh Taghaboni-Dutta will discuss how delivering a project on-time, on-budget and on scope is hard under the best circumstances – but most often, unexpected events occur which makes a successful project delivery even more difficult. An effective project manager improves their chances of success by proactively planning for risks. In this workshop you will learn about the risk planning process which can help project managers achieve their goals by identifying, prioritizing, and managing risk. In order to get the most benefit from this session, please be prepared to interact by having your microphone and video turned on!
Register Today!