Earn University Course Credit Before Your First Semester
Gies Summer Success Program is for select first-year students entering Gies College of Business to enable them to gain academic credit and take part in exclusive opportunities at the University of Illinois. It is intended particularly for students who have had limited options for earning college credit through their high school, such as AP courses/exams, dual credit, or completing IB courses and exams. This program will prepare participants for a successful, productive academic career at Gies and the university.

Students will have an early taste of university life, develop critical skills for academic success, engage in exclusive professional development opportunities, and enhance their academic performance for the first year – all while earning academic credit.

Students who participate in Gies Summer Success Program will arrive June 10, enroll as a full-time student during Summer Session 2 (June 13 through August 5, 2022), and take two courses during the session (earning 6-8 university credits).
Eligibility
Eligibility for the Gies Summer Success Program is limited to invited first-year students who accept their offer to UIUC within Gies College of Business and who will complete high school graduation by the end of the first full week in June.

Summer Registration
Two weeks prior to arriving on campus, you will need to complete any placement exams. You will need to take the math placement exam. To determine if you should take any of the other placement exams, click on Gies College of Business in the college listing toward the bottom and read the information provided about the exams.

All students participating in the Gies Summer Success Program will register for classes on June 6 during the university's Summer Registration. Summer Registration is a mandatory one-day program for all incoming students – all students should register for classes on this day. Participating students do not need to sign up for a New Student Registration date with campus because June 6 is the dedicated day for all Gies Summer Success Program students. During Summer Registration, you will register for both summer session courses and the fall semester courses. Learn more about Summer Registration.
Mentoring
Junior and senior Gies Business students will serve as residence hall advisors, offering an exclusive opportunity to work closely with experienced students. These trained peer leaders will assist with mentoring, tutoring, community development, and class work.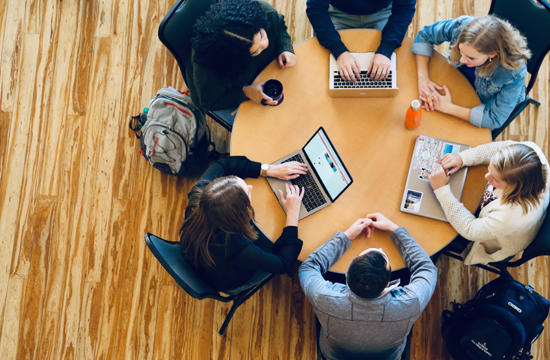 Frequently Asked Questions
How much will everything cost?
The Gies Summer Success Program is a fully funded program. The costs associated with tuition, fees, books, room and board will be provided through The Office of Student Financial Aid and Gies College of Business.
What if I need to withdraw from the program?
If you need to withdraw from the program, you must submit the Gies Summer Success Program Withdrawal form.

If you withdraw from the program before May 15, you will not be responsible for any charges (tuition, fees, room, and board).
If you withdraw from the program between May 16 and June 7, you will be responsible for paying all board charges (meals) associated with the program.
If you withdraw from classes or the program after June 8, you will be responsible for paying all costs associated with room and board, and the University's refund policy associated with tuition and fees will apply. You can find that information here.
When will I register for Fall classes?
Gies Summer Success Program will participate in the campus New Student Registration program virtually on Monday, June 6. Students will register for both summer and fall courses during this program.
Will the residence hall be open over Fourth of July?
Yes, the residence hall will be open, however the dining hall will not be available on that day. There are lots of excellent restaurants in Campustown available to provide meals on that day, and most are reasonably priced.
What will I do on the weekends?
On weekends, Gies Summer Success Program will participate in programs that include but are not limited to corporate visits, alumni networking days, community building, and other exciting professional and student development activities.
There will also be opportunities for participants to travel home on weekends where there are no scheduled events.

Important Dates 2022
Friday, April 22
Deadline to submit Gies Summer Success Program application
Friday, May 6
You will receive confirmation of your admission to the Gies Summer Success Program no later than this date
Tuesday, May 10
Deadline to accept admission to the Gies Summer Success Program
Monday, May 16
Participant Zoom Session for next steps and checklist
Monday, June 6
Student Registration to enroll for Summer Session 2 and Fall 2022 (Virtually)
Friday, June 10
Gies Summer Experience Move-In and Welcome Event
Monday, June 13
First day of instruction of Summer Session 2
Thursday, August 4
Instruction Ends
Friday, August 5 – Saturday, August 6
Final exams
Saturday, August 6
Gies Summer Success Program Send Off Celebration
Sunday, August 7
Last day to move out of residence hall
Top Ten Reasons to Join the Gies Summer Success Program
1. You'll make new friends! This program is a cohort experience and, during the program you'll take classes, eat, live, and enjoy exciting experiences with other students while building your own unique community.
2. You'll get a jump on your college career! Taking classeswill be your focus for the next four years and getting a jump on that experience will help you to enjoy the ride.
3. You'll earn college credit! Start the fall semester with college credit under your belt and know that you are working towards graduating in four years.
4. You'll get to explore campus in a relaxed atmosphere! During the summer campus is more laid back than the regular semester, so enjoy getting to know the place that will your home for the next four years while things are a little quieter.
5. You'll learn about the university, opportunities, and resources! We'll explore together all the opportunities and resources you need to prepare for the start of the fall semester.
6. You'll spend quality time with faculty and industry representatives! Faculty lectures, Alumni Panels, and corporate visits are included in this exclusive program.
7. You'll fill your academic toolbox with important skills! Programs on time management, study skills, exam preparation, and more will be included.
8. You'll gain confidence! This program prepares to you start the fall semester with confidence with college credit, familiarity of the campus, an academic toolbox, and new friends.
9. You'll be mentored by knowledgeable Gies students! Gies juniors and seniors have a wealth of expertise that they will share with participants through individual and group mentoring.
10. You'll have fun! The Gies Summer Success Program will give you a summer to remember and will be a great way to kick off your college experience!