What Is a Master's in Technology Management
The Master of Science in Technology Management (MSTM) program focuses on developing both essential business management and analytical expertise, with the role of technology as its common theme.
Whether you have an engineering background and want to develop sharper business acumen or have a business background and want to pursue develop methodological skills, the MSTM program will strengthen your effectiveness as a leader in any organization.
You will also gain a firm understanding of technology strategy and its role in shaping the future of an organization. As an MSTM student, you will strengthen your insight into the importance of successful product or service development and learn to use keen intuition in today's world of short product life cycles, increased competition, and rapidly changing consumer preferences.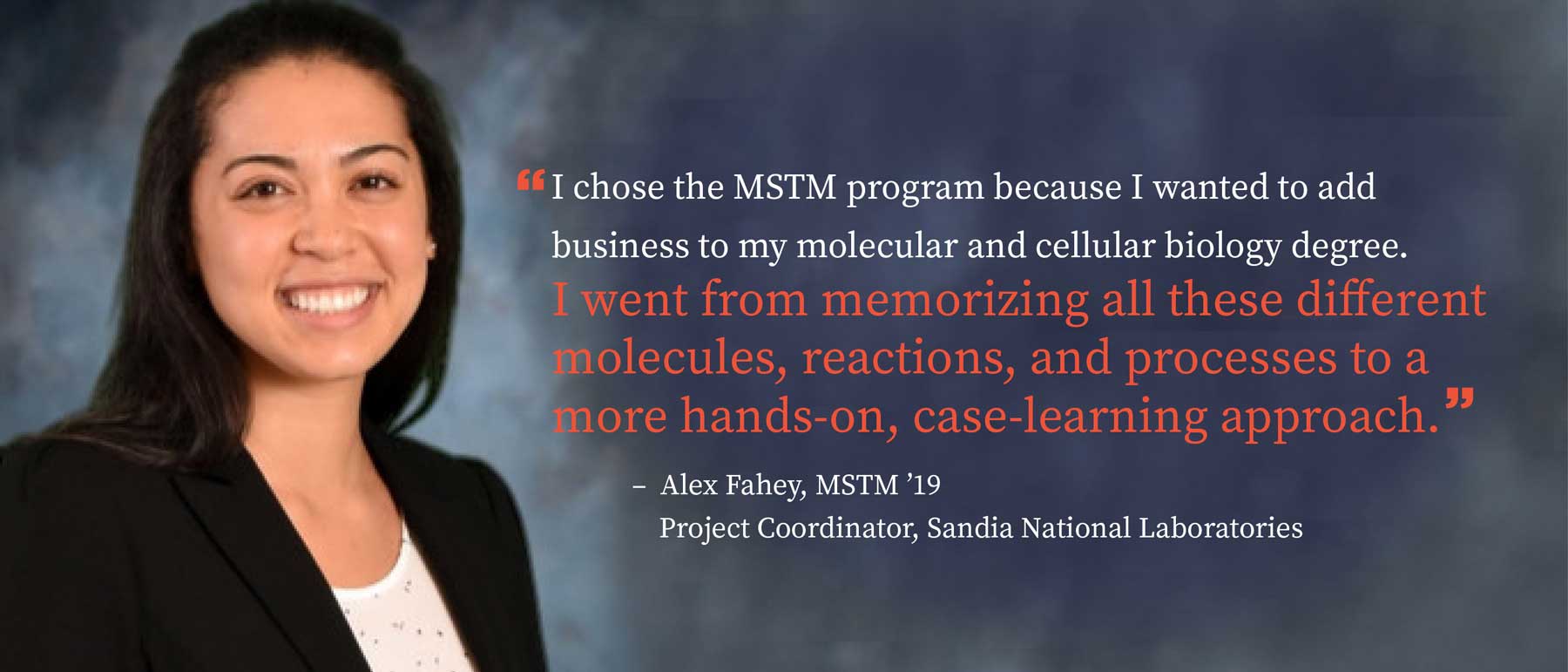 Curriculum and Courses
The core and technology courses are taught in both eight-week and semester-long modules that complement and build upon each other within a synergistic framework. Build on your business knowledge with courses in Leadership and Teams, Process Management, Marketing Management and more. Similarly, learn from innovative courses such as Technology Strategy, New Product Development and Managing Innovation.
Jobs and Salaries
97% of 2018 MSTM graduates were placed within six months of graduation. Over the past two years, MSTM graduates have joined major corporations such as EY, Caterpillar, KPMG, PwC, and General Motors as consultants, senior project associates, international business managers and more. The MSTM at Gies Business prepares you with the knowledge base and leadership skills needed to succeed in careers like these.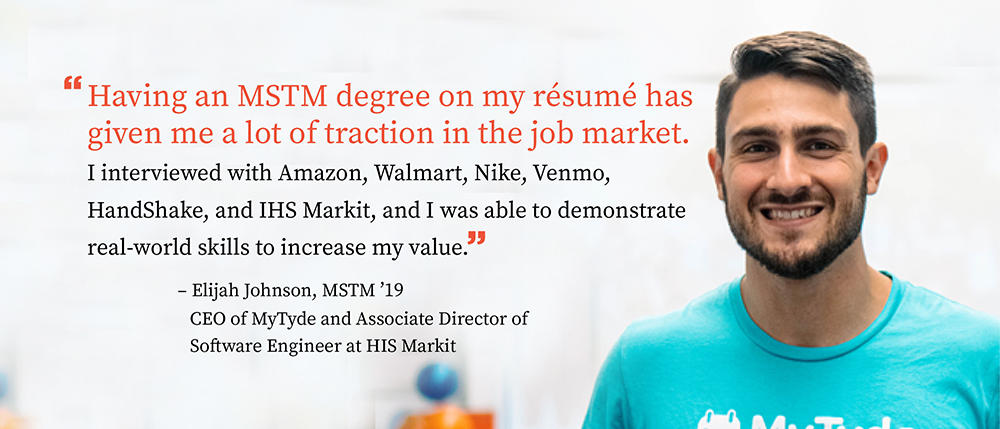 MSTM Right for You?
The MSTM is best for those who have a bachelor's degree in business, engineering, or other technical background. Additionally, the MSTM has two different learning tracks: one for recent graduates and one for experienced professionals with two or more years of work experience. If you're ready to gain an understanding of the interactions between strategy and technology/innovation, improve your analytical problem-solving skills, and enhance your performance as a manager — this program is for you. Get started today!